Horbachevsky, Ivan Ya.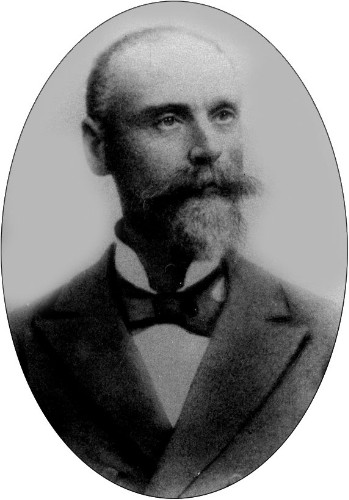 Horbachevsky, Ivan Ya. [Горбачевський, Іван Я.; Horbačevs'kyj], b 15 May 1854 in Zarubyntsi, Zbarazh county, Galicia, d 24 May 1942 in Prague. Biochemist, epidemiologist, political figure; full member of the Czech Academy of Sciences and from 1925 of the All-Ukrainian Academy of Sciences; honorary member of the Shevchenko Scientific Society. A graduate of Vienna University (1875), from 1883 to 1917 he was a professor at Prague University, dean of its medical faculty for four years, and university rector (1902–3). He founded the Institute of Physiology in Prague. Horbachevsky served on the Supreme Health Council in Vienna and in 1908 was appointed to the Austrian upper chamber. In 1917–18 he was the first minister of health for Austria. In 1919 he helped found the Ukrainian Free University in Vienna. When it moved to Prague in 1922, he served as professor and rector (1923–4, 1931–5).
Horbachevsky's principal scientific contributions are in organic and physiological chemistry. He was one of the first chemists to isolate amino acids and to establish that they are protein components. His synthesis of uric acid from carbamide and glycine in 1882 marked an important breakthrough. He established how uric acid is formed in the body and studied uremia. In 1889–91 he discovered Xanthineoxidase. Besides numerous scientific papers, Horbachevsky wrote a Czech textbook—Lékařská chemie ve čtyřech dilech (Medical Chemistry in Four Volumes, 1904–8)—and a Ukrainian textbook for advanced students—Orhanichna khimiia (Organic Chemistry, 1925). He devoted much thought to the development of Ukrainian chemical terminology, and also published in the areas of epidemiology, popular hygiene, and forensic medicine.
Swiatoslaw Trofimenko
[This article originally appeared in the Encyclopedia of Ukraine, vol. 2 (1988).]