Kossak, Zenon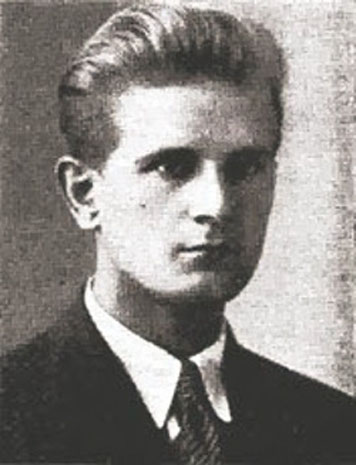 Kossak, Zenon [Коссак, Зенон], b 1 April 1907 in Drohobych, Galicia, d 19 March 1939 in Solotvyna, Transcarpathia. Nationalist activist. He studied law at Lviv University and was a member of the Ukrainian Military Organization in the late 1920s. He directed the 'combat,' then the organizational, activities of the Organization of Ukrainian Nationalists in 1929–32 as a member of its Home Executive. A Polish political prisoner in 1931–8, after his release he became an ideological instructor and later the deputy commander of the Carpathian Sich National Defense Organization in Carpatho-Ukraine. He and Col Mykhailo Kolodzinsky were captured in battle and murdered in a salt mine by Hungarian troops.
[This article originally appeared in the Encyclopedia of Ukraine, vol. 2 (1988).]
This subject is not referenced in any other entries in the Internet Encyclopedia of Ukraine.