Pelensky, Yevhen Yulii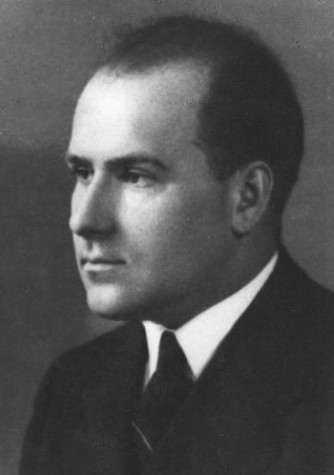 Pelensky, Yevhen Yulii [Пеленський, Євген Юлій; Pelens'kyj, Jevhen Julij], b 3 January 1908 in Koniukhiv, Stryi county, Galicia, d 29 September 1956 in Sydney, Australia. Literary scholar, bibliographer, teacher, and publisher; full member of the Shevchenko Scientific Society (NTSh) from 1937; husband of Iryna Pelenska. He received his PH D in Ukrainian literature and Slavic ethnology from Lviv University in 1930. He cofounded and later headed the Society of Ukrainian Bibliophiles, and in the 1930s he was secretary and vice-chairman of the NTSh Ethnological Commission. He was also editor of the literary journal Dazhboh (1932–4) and the bibliographic monthly Ukraïns'ka knyha. During the Second World War he was executive director of the Ukrainske Vydavnytstvo (Cracow) (1939–40) and Bystrytsia publishing companies in Cracow. He became a docent at the Ukrainian Free University in Prague (1943–5) and Munich (1946–9). After emigrating to Australia in 1949, he founded and then headed the NTSh branch there and established the Slovo publishing house in Sydney.
Pelensky wrote over 250 works, including books on Bohdan Lepky (1932, 1943), the development of Ukrainian literary parody (1935), Rainer Maria Rilke and Ukraine (1935), Western Ukrainian literature in the years 1930–5 (1935), Ovid in Ukrainian literature (1937, 1943), the period of Rusalka Dnistrovaia (1938), Marko Cheremshyna (1938), Taras Shevchenko (1942), and a history of the Shevchenko Scientific Society (1949). As a bibliographer he compiled Bibliohrafiia ukraïns'koï bibliohrafiï (Bibliography of Ukrainian Bibliography, 1934) and Ucrainica: Ausgewüahlte Bibliographie über die Ukraine in west-europüaischen Sprachen (1948). He wrote several dozen Ukrainian language textbooks and primers for Galician schools, published many editions of Ukrainian classics with his own scholarly introductions, and edited an anthology of contemporary Ukrainian poetry (1936). His articles appeared in NTSh serials and various Galician periodicals, including Literaturno-naukovyi vistnyk and Bohosloviia.
Roman Senkus
[This article originally appeared in the Encyclopedia of Ukraine, vol. 3 (1993).]