Ternopilski Teatralni Vechory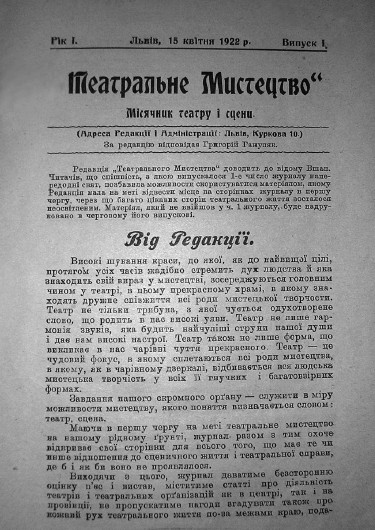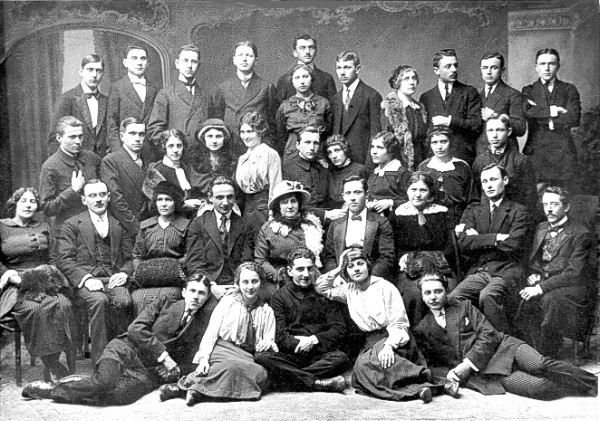 Ternopilski Teatralni Vechory [Тернопільські Театральні Вечори] (Ternopil Theatrical Evenings). The first Western Ukrainian stationary theater, organized in Ternopil by Les Kurbas in September 1915. In March 1916 Kurbas departed for Sadovsky's Theater in Kyiv, and Mykola Bentsal took over the directorship of Teatralni Vechory. Its repertoire consisted mostly of populist-ethnographic plays, some works by Stepan Vasylchenko and Spyrydon Cherkasenko, and Ukrainian musicals. Among its actors were Hanna Yurchakova, Filomena Lopatynska, Yanuarii Bortnyk, Favst Lopatynsky, Marian Krushelnytsky, Ivan Rubchak, and Antonyna Osypovycheva. Teatralni Vechory performed for Ukrainian soldiers in the Russian army, and was active until June 1917.
In 1918, under Mykola Bentsal's directorship, the theater was reorganized into the Ternopil Ukrainian Drama Theater , which in 1919 became part of the New Lviv Theater.
[This article originally appeared in the Encyclopedia of Ukraine, vol. 5 (1993).]