Trostianets (Sumy oblast)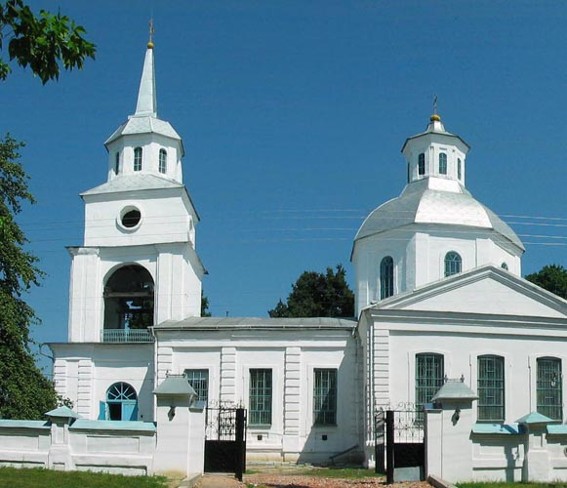 Trostianets (Sumy oblast) [Тростянець; Trostjanec']. Map: III-15. A city (2011 pop 21,583) on the Boromlia River and a raion center in Sumy oblast. It was founded in the early 17th century by Cossacks from Right-Bank Ukraine. From 1780 the village belonged to Okhtyrka county of Kharkiv vicegerency, which was reorganized into Slobidska Ukraine gubernia in 1797 and into Kharkiv gubernia in 1835. From 1877 a railway line connected Trostianets with Kharkiv and Sumy and stimulated its industrial growth. In 1940 it was granted city status. Today it has an electric-appliance factory, a sugar refinery, a chocolate factory, and a lumber and woodworking plant. It was the home of a forestry research station of the Ukrainian Scientific Research Institute of Forest Management and Agroforest Amelioration.
The city's architectural monuments include the Round Court (1749) and the Church of the Annunciation (1750). Trostianets is the birthplace of Mykola Khvylovy.
[This article originally appeared in the Encyclopedia of Ukraine, vol. 5 (1993).]