Zhovti Vody, Battle of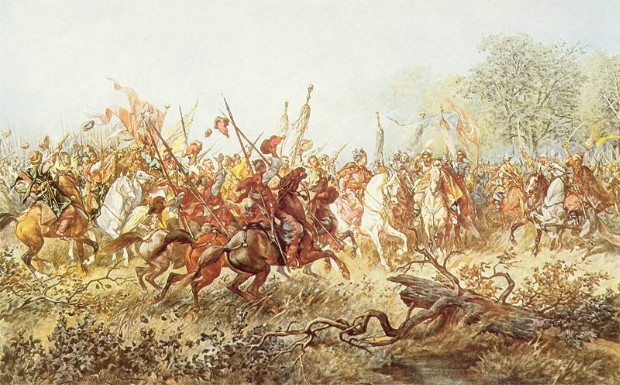 Zhovti Vody, Battle of [Жовтоводська битва; Zhovtovodska bytva]. A battle between Bohdan Khmelnytsky's forces and the Polish army, on 16 May 1648, in the swampy upper reaches of the Zhovta River (eastern tributary of the Inhulets River), near what is now Oleksandriia.
Khmelnytsky commanded 8,000 Zaporozhian Cossacks, 4,000 to 5,000 registered Cossacks (who joined him after his first victories over the Poles), and approximately 4,000 Crimean Tatars led by Tuhai-Bei. The Polish army, commanded by Stefan Potocki and J. Szembek, was surrounded and defeated; approximately 3,000 Poles were taken prisoner, along with two commanding officers. The victory heralded Cossack successes in the Cossack-Polish War.
BIBLIOGRAPHY
Storozhenko, Ivan. Zhovti Vody 1648 r. (Warsaw 1999)
[This article was updated in 2014.]