College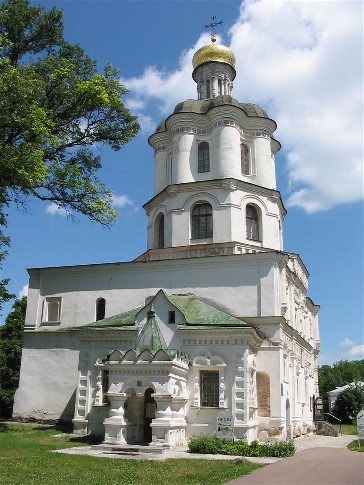 College (колеґія; kolegiia). A secondary and sometimes postsecondary school of the 17th-18th century in Ukraine, organized after the pattern of the college in Western Europe. The first colleges in Ukraine were established by the Jesuits (the first in Jarosław in 1574) and at the time enjoyed the reputation of having the highest standards in the country. In 1632 Petro Mohyla founded in Kyiv the first Orthodox college, patterned after the Jesuit schools, which later became the Kyivan Mohyla Academy in 1700–1. Other Orthodox colleges soon followed: in Right-Bank Ukraine a branch of the Kyivan college in Vinnytsia, moved in 1639 to Hoshcha in Volhynia, and in Left-Bank Ukraine Chernihiv College (1700), Kharkiv College (1734), and Pereiaslav College (1738), sometimes also called seminaries. All of these schools were organized on the same pattern as the Kyivan college and had a similar curriculum with eight subjects: fara, infima, grammar, syntax, poetics, rhetoric, philosophy, and theology, although some schools, such as the ones in Chernihiv and Pereiaslav, did not have the last two subjects. Besides these scholastic disciplines, languages such as French, German, and Greek, mathematics (including the fundamentals of physics and astronomy), painting, and singing were also taught to a varying extent in different periods. The primary language of instruction was Latin. The colleges were accessible to all classes of the population and played an important role in the spreading of education and knowledge in Ukraine. In the second half of the 18th century, when Catherine II confiscated the lands of the monasteries, on which the schools in Left-Bank Ukraine depended for support, the colleges gradually lost their importance.
In Right-Bank Ukraine, besides Jesuit and Piarist colleges, there were also quite a few Uniate colleges run by the Basilian monastic order, particularly in the 18th century.
Galagan College, a private Ukrainian gymnasium in Kyiv, used the traditional term in its name. Church-run educational institutions have also been called colleges; for example, Saint Andrew's College in Winnipeg and Saint Josaphat's Ukrainian Pontifical College in Rome.
Colleges reappeared in Ukraine after 1991: either as newly established institutions, or on the basis of the existing institutions of secondary special education, such as tekhnikums and vocational-technical schools. In contrast to the post-Soviet Russian Federation, where colleges have the status of secondary special and vocational schools, in Ukraine they are classified as institutions of higher learning of the second level of accreditation. According to Ukraine's 'Law on Education' (1996, 2014) and 'The Statute of State Institutions of Higher Education' (1996), colleges are authorized to award to their graduates higher educational degrees, including those of bachelor and junior specialist. In 2020 a concept of 'professional pre-higher education' was introduced, which allowed colleges to grant junior bachelor degrees and, with a special licence obtained from the Ministry of Education, to enroll students in shortened programs of higher education. Colleges continue to play a major role in the secondary special education and professional and vocational education. A college can be a separate institution or a part of a university, academy, or institute. There are a few hundred colleges in present-day Ukraine, dedicated to different specializations: technical and technological; information technology and communications; agricultural; liberal arts, pedagogical, and philological; business, economics, and management; medical; juridical; and civil engineering, architecture, and design.
Serhiy Bilenky
[This article was updated in 2021.]