Bazylovych, Yoanykii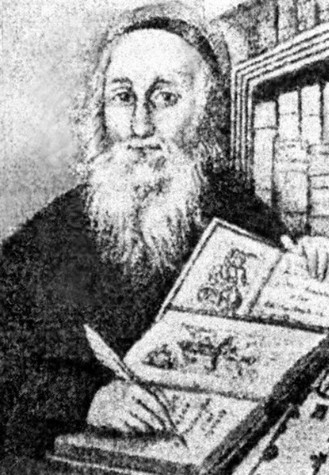 Bazylovych, Yoanykii [Базилович, Йоаникій; Bazylovyč, Joanykij; Basilovits, Joannicio], b 6 June 1742 in Hlivištia in present-day Slovakia, d 18 October 1821 in Mukachevo in Transcarpathia. Church historian, protohegumen of the Mukachevo Saint Nicholas's Monastery, and the first historian of Transcarpathian Ukraine. Bazylovych is the author of Brevis Notitia Fundationis Theodori Koriatovics, olim Ducis de Munkacs pro Religiosis Ruthenis Ordinis S. Basilii M., in Monte Csernek ad Munkacs (Brief Information about the Basilian monastery on the Monks' Mountain near Mukachevo Founded by Prince Fedir Koriiatovych, 2 vols, 1799–1805). In this work he attempted to prove the authenticity of the founding charter of the Mukachevo monastery; this was later proven to be a falsified document.
[This article originally appeared in the Encyclopedia of Ukraine, vol. 1 (1984).]
---
List of related links from Encyclopedia of Ukraine pointing to Bazylovych, Yoanykii entry:
A referral to this page is found in 3 entries.