Kozachkivsky, Averkii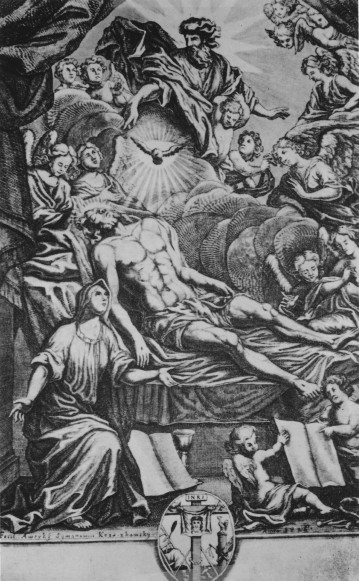 Kozachkivsky, Averkii (Overkii) [Козачківський, Аверкій (Оверкій); Kozačkivs'kyj, Averkij (Overkij)], b and d ? Noted Kyiv engraver of the early 18th century. From 1721 to 1737 he did over 40 engravings—copper engravings, etchings, and mezzotint—most for the Kyivan Cave Monastery Press. The better-known ones are The Crucifixion (mezzotint), The Interment of Jesus Christ, King David, two views of the Kyivan Cave Monastery, the illustrations to the psalter with explanations of 1728, illustrations to the New Testament with a psalter of 1732, and the frontispiece to the Apostolos of 1722.
[This article originally appeared in the Encyclopedia of Ukraine, vol. 2 (1988).]
---
List of related links from Encyclopedia of Ukraine pointing to Kozachkivsky, Averkii entry:
A referral to this page is found in 3 entries.