Pretwicz, Bernard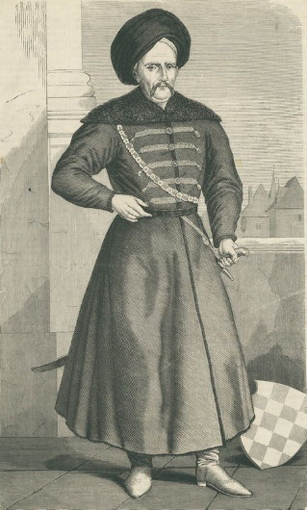 Pretwicz, Bernard, b ca 1500, d ca 1563. Silesian noble and Polish military figure. From 1525 he served King Sigismund I the Old as an envoy in Europe. As the Polish cavalry commander in Podilia from 1538 and starosta of Bar (1540–51) Pretwicz became famous for his defense of the Polish-Lithuanian Commonwealth's steppe frontier in Ukraine. His force of Polish cavalry and registered Cossacks fought Tatar raiders in Podilia and Right-Bank Ukraine; it defeated them 70 times, and 3 times (1541, 1542, 1545) it attacked the Ottoman fortress in Ochakiv. His troops released many Tatar captives and took many horses and prisoners. In his apologia (published 1866) presented to the Polish Sejm in 1550, Pretwicz reported on the border war and defended himself against the sultan's grievances. He was relieved of his command and appointed starosta of Terebovlia in 1552.
[This article originally appeared in the Encyclopedia of Ukraine, vol. 4 (1993).]
---
List of related links from Encyclopedia of Ukraine pointing to Pretwicz, Bernard entry:
A referral to this page is found in 1 entry.