Hynylevych, Yaroslav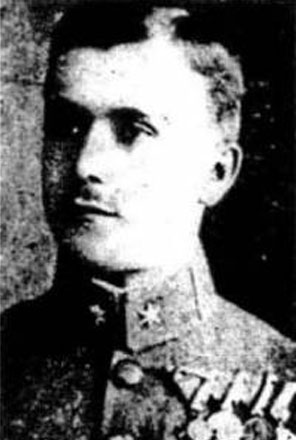 Hynylevych, Yaroslav [Гинилевич, Ярослав; Hynylevyč, Jaroslav], b 9 April 1891 in Shumiach, Turka county, Galicia, d 14 October 1980 in Munich, West Germany. Physician and civic leader. A graduate of Lviv University (1916), he served as a physician in the Austrian Army and then in the Ukrainian Galician Army (1918–20). He was Metropolitan Andrei Sheptytsky's private physician. In 1939 he became professor of medicine at Lviv University and two years later at the Lviv Medical Institute. Emigrating in 1944, he settled in Munich. From 1951 he was president of the Ukrainian Medical Charitable Service. In 1964 Hynylevych received the title of Knight-Commander of the Order of Saint Sylvester from Pope Paul VI.
[This article originally appeared in the Encyclopedia of Ukraine, vol. 2 (1988).]
This subject is not referenced in any other entries in the Internet Encyclopedia of Ukraine.