Makarenko, Mykola K.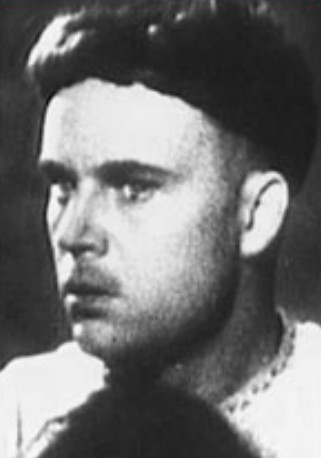 Makarenko, Mykola K. [Макаренко, Микола], b 19 December 1912 in Oleksandrivske, Katerynoslav gubernia, d 9 October 1982 in Kyiv. Stage and film director. After completing study at the Kyiv Institute of Theater Arts (1935) he began to work in cinema (1937). In 1942–56 he worked as actor and director in theaters in Zaporizhia, Luhansk, and Vinnytsia. Assisted by the writer Mykhailo Stelmakh, Makarenko produced a film trilogy based on Stelmakh's novel Velyka ridnia (The Great Family): Krov liuds'ka—ne vodytsia (Human Blood Is Not Water, 1960), Dmytro Horytsvit (1962), and Liudy ne vse znaiut' (People Don't Know Everything, 1964).
[This article originally appeared in the Encyclopedia of Ukraine, vol. 3 (1993).]
This subject is not referenced in any other entries in the Internet Encyclopedia of Ukraine.