Moskalenko, Kyrylo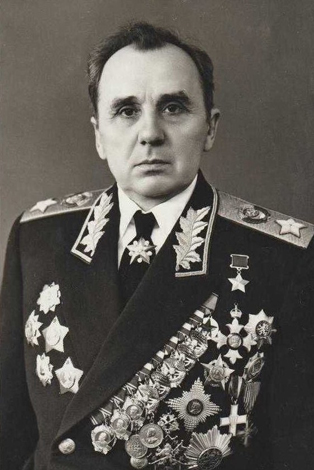 Moskalenko, Kyrylo [Москаленко, Кирило], b 11 May 1902 in Hryshyne, Bakhmut county, Katerynoslav gubernia, d 17 June 1985 in Moscow. Marshal of the Soviet Union. He joined the Red Army in 1920. After graduating from the Dzerzhinsky Artillery Academy (1939) he fought in the Finnish-Soviet War. In the Second World War he commanded the 38th, 1st Tank, and 40th armies. After the war he was in charge of the Moscow Military District (1948–60) and then served as commander of strategic missile forces (1960–2), deputy defense minister, and chief inspector of the defense ministry (1962–83).
[This article originally appeared in the Encyclopedia of Ukraine, vol. 3 (1993).]
This subject is not referenced in any other entries in the Internet Encyclopedia of Ukraine.