National Academy of Art and Architecture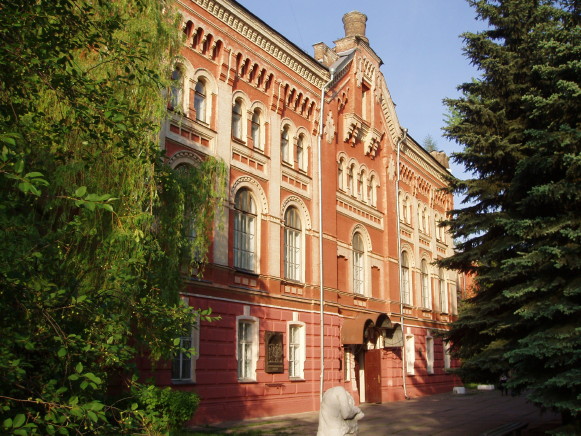 National Academy of Art and Architecture (Національна Академія образотворчого мистецтва і архітектури; Natsionalna akademiia obrazotvorchoho mystetstva i arkhitektury). A higher educational institution formed in Kyiv in 1924 as Kyiv State Art Institute out of the Kyiv Institute of Plastic Arts, which in 1922 replaced the Ukrainian State Academy of Arts, and the Kyiv Architecture Institute (est 1918). The institute was housed in the building of the former theological seminary in Kyiv, which was built in 1898 by Ye. Yermakov. In 1992, it was renamed as the Ukrainian Academy of Arts, and in 1998 it assumed its current name. The academy has three faculties: the faculty of art with its chairs of painting and composition, graphic art, sculpture, graphic design, set design, and painting technique and restoration; the faculty of architecture with its chairs of architectural design, theory and history of architecture, and architectural construction; and the faculty of theory and history of art which promotes art studies and research. In 2004 a branch of the Academy was established in Kolchuhyne, Simferopol raion, in the Crimea. The Academy enrols over 1,000 students.
Since 1922 the faculty has included such artists and scholars as Pavlo Aloshyn, Oleksander Verbytsky, Mykhailo Boichuk, Vasyl H. Krychevsky, Fedir Krychevsky, Vasyl Kasiian, Oleksii Shovkunenko, Serhii Hryhoriev, Anatol Petrytsky, Yevhen Sahaidachny, Mykhailo Lysenko, Hryhorii Svitlytsky, Ilarion Pleshchynsky, Tetiana Yablonska, Yurii Asieiev, and Platon Biletsky.
[This article was updated in 2013.]