Osadchuk, Bohdan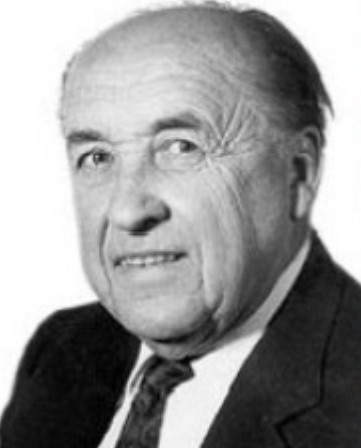 Osadchuk, Bohdan [Осачдук, Богдан; Osadčuk; pseudonyms: O. Korab, Yu. Chornomorsky], b 1 August 1920 in Kolomyia, Galicia, d 19 October 2011 in Myślenice, Poland. Journalist and Sovietologist; member of the Shevchenko Scientific Society since 1985. Osadchuk studied at Berlin University (1941–5) and the Ukrainian Free University (UVU). He has been a regular contributor to several Ukrainian (eg, Ukraïns'ki visti) and non-Ukrainian newspapers in Western Europe, including the German Die Neue Zeitung and Der Tagesspiegel and the Swiss Die Neue Zürcher Zeitung, for which paper he served for many years as East European expert. His articles on the USSR and its satellite states gained him a reputation as a leading analyst of developments there, particularly the Polish crises of the 1970s and 1980s. From 1958 he taught Eastern European modern history at the Free University of Berlin, where he became a professor and director of its Institute of East European Studies in 1978. Osadchuk also taught at the UVU and served as its dean of law and social sciences (1983–5) and prorector (after 1985). He is the author of Die Entwicklung der Kommunistischen Parteien Ostmitteleuropas (1962) and coeditor of Der Sowjet-Kommunismus (1964).
[This article originally appeared in the Encyclopedia of Ukraine, vol. 3 (1993).]
This subject is not referenced in any other entries in the Internet Encyclopedia of Ukraine.