Tkachenko, Valentyna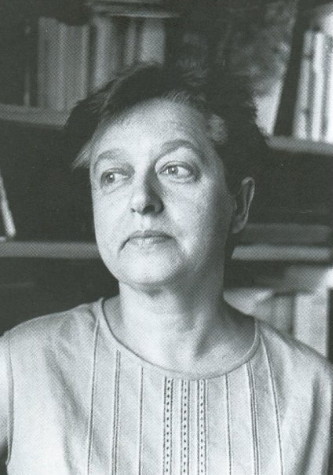 Tkachenko, Valentyna [Ткаченко, Валентина; Tkačenko], b 6 March 1920 in Koriukivka, Chernihiv gubernia, d 19 December 1970 in Kyiv. Lyric poet. After the Second World War she worked as an editor at the republican radio committee and for the Molod publishing house. She published 16 poetry collections, including Zelena storona (The Green Side, 1940), Vesniani vitry (Spring Winds, 1950), Liryka (Lyricism, 1956), Zhyttia iednaie ruky (Life Joins Hands, 1960), Zemlia radiie sontsiu (The Earth Is Glad of the Sun, 1962), Skoro bude vesna (Soon It Will Be Spring, 1963), Ne mynaie molodist' (Youth Doesn't Pass, 1966), and Zelene peredzym'ia (The Green Prewinter, 1970). She also wrote two books of articles, both titled Rozmova pro liubov (A Talk about Love, 1960, 1964), and four books of poetry for children.
[This article originally appeared in the Encyclopedia of Ukraine, vol. 5 (1993).]
This subject is not referenced in any other entries in the Internet Encyclopedia of Ukraine.