Adriianova-Peretts, Varvara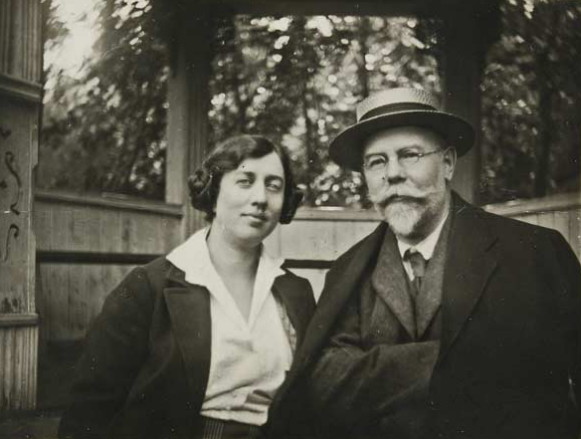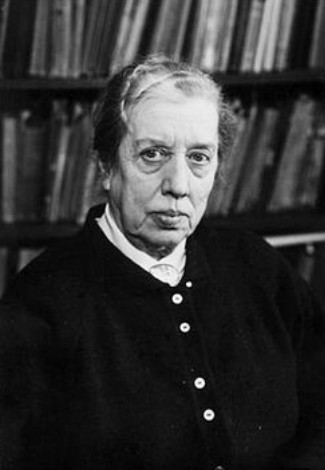 Adriianova-Peretts, Varvara [Адріянова-Перетц, Варвара; Adrijanova-Peretc], b 12 May 1888 in Nizhyn, d 6 June 1972 in Leningrad. Historian of Old Ukrainian and Old Russian literature, folklore, and theater; bibliographer; wife of Volodymyr Peretts. She studied in the Kyiv school of Higher Courses for Women in 1906–10 and taught there in 1911–14. From 1907 she was also active in V. Peretts's seminar in Russian philology and its research expeditions. After studying for her MA at Kyiv University in 1912–14, Adriianova-Peretts moved to Petrograd to work in the manuscript division of the library of the Academy of Sciences and the public library. In 1917 she received the Lomonosov prize of the Academy of Sciences and became a professor of Russian literature at the Petrograd Pedagogical Institute. In 1917–21 she taught at the Samara Pedagogical Institute. In 1921–4 she was a member of the commission for the compilation of a bibliography on Old Rus' literature of the Russian Academy of Sciences; in 1921–7 she worked in the Institute for the Comparative Study of Western and Eastern Literatures at Leningrad University; and in 1921–30 she taught at the State Institute of Art History, as a full member and later as director of the folklore department.
In 1926 Adriianova-Peretts became a corresponding member of the All-Ukrainian Academy of Sciences. She was a senior research fellow of the Institute of Russian Literature of the Academy of Sciences of the USSR from 1934 to 1954, became a corresponding member of the academy in 1943, and in 1947–54 directed its sector of Old Rus' literature.
Adriianova-Peretts was the author and editor of numerous publications in her field of study and is recognized as a leading scholar in Old Ukrainian and Old Russian literary history, particularly of the Kyivan Rus' period. Her major works on Ukrainian subjects are Materialy dlia istorii tsen na knigi v Drevnei Rusi XVI–XVIII vv. (Materials on the History of Prices for Old Rus' Books in the 16th to 18th Century, 1912), Zhitie Alekseia Cheloveka Bozhiia v drevnei russkoi literature i narodnoi slovesnosti (The Life of Aleksei, a Man of God, in the Literature and Folklore of Old Rus', 1917), Drevnerusskaia povest' (The Narrative Tale of Ancient Rus', coauthor V. Pokrovskaia, 1940), 'Slovo o polku Igoreve.' Bibliografiia izdanii perevodov i issledovanii (The Tale of Ihor's Campaign: A bibliography of Published Translations and Studies, 1940), and Ocherki poeticheskogo stilia Drevnei Rusi (Essays on the Poetic Style of Ancient Rus', 1947).
Roman Senkus
[This article originally appeared in the Encyclopedia of Ukraine, vol. 1 (1984).]