Bachynsky, Edmund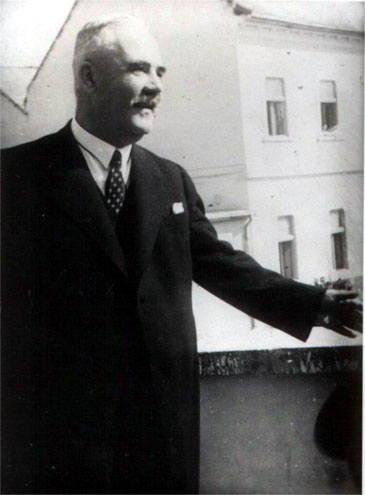 Bachynsky, Edmund [Бачинський, Едмунд; Bačyns'kyj], b 13 June 1880 in the village of Kalyny, Transcarpathia, d 1945 in Yenakiieve in the Donets Basin. A community leader and judge in Transcarpathia. He worked for the Hungarian administration until 1921 and in 1923 became mayor of Uzhhorod, a member of the regional government, and a higher-court judge in Košice. He was active in the Czechoslovak Agrarian party and, as a member of that party, was elected a representative to the Czech national assembly (1925–9) and served as a senator (1929–38). An activist of the Russophile orientation, he was head of the Dukhnovych Society from 1927 to 1936, head of the Provincial Co-operative Association, and the publisher of several newspapers. In October 1938 he was minister of domestic affairs in the autonomous government of Carpatho-Ukraine. Arrested by the Soviet authorities in 1945, he died in prison.
[This article originally appeared in the Encyclopedia of Ukraine, vol. 1 (1984).]
This subject is not referenced in any other entries in the Internet Encyclopedia of Ukraine.