Barabash, Yurii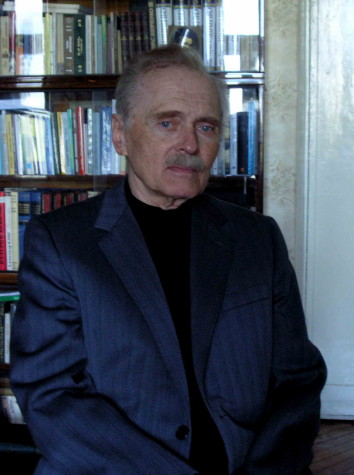 Barabash, Yurii [Барабаш, Юрій; Barabaš, Jurij], b 10 August 1931 in Kharkiv. Literary scholar and journalist. Barabash graduated from Kyiv University in 1955 and worked as for the journal Prapor (Kharkiv) (deputy editor in 1960–1) and from 1961 to 1965 associate editor of Literaturnaia gazeta in Moscow. From 1975 to 1977 he was director of the Institute of World Literature of the Academy of Sciences of the USSR, and in 1977–83 he served as first deputy minister of culture of the USSR. He was then (to 1986) the editor-in-chief of Sovetskaia kul'tura.
Barabash began publishing in 1954. His earlier works include Poet i chas (The Poet and Time, 1958), Krylatyi realizm (Winged Realism, 1961), Chyste zoloto pravdy (The Pure Gold of Truth, 1962 [about Oleksander Dovzhenko]), and Voprosy estetiki i poetiki (1973; English translation: Aesthetics and Poetics, 1977). His later writings include monographs on Hryhorii Skovoroda (1989), Volodymyr Vynnychenko (1991), Nikolai Gogol (1993 and 1995), the literatures of former Soviet dominions (1997 and 2000), Gogol and Taras Shevchenko (2001), and Skovoroda, Gogol, and Shevchenko (2007).
[This article was updated in 2013.]
This subject is not referenced in any other entries in the Internet Encyclopedia of Ukraine.