Boarding school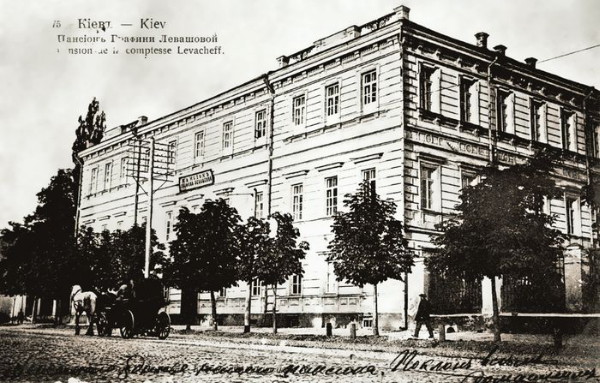 Boarding school [пансіон; pansion]. A private educational institution providing instruction at the secondary education level to young people of both sexes and predominantly of noble birth. The first boarding schools in Ukraine were established in the second half of the 18th century; they were most widespread between 1800 and 1830. Most were established and staffed by foreigners, usually French or German. The major subjects of instruction were foreign languages, literature, music, singing, art, and dancing, with special attention placed on the acquisition of good manners and refined deportment. According to a directive handed down in 1828 by the Russian Ministry of Education boarding schools were to offer the same program of instruction as did state schools. After 1828 boarding schools were established in central and eastern Ukraine as gymnasium residences; they served as boarding institutions that supplemented the gymnasium curriculum. (See Bursas and student residences. On women's boarding schools see Institutes for daughters of the nobility and Education of women.)
In the Ukrainian SSR the following types of closed educational-training institutions were maintained: shkoly-internaty (школи-інтернати; boarding schools, since 1956), child-care institutions (since 1919), Suvorov army cadet schools (since 1943), and Nakhimov naval cadet schools (since 1944).
The shkoly-internaty were seven-year or ten-year elementary-and-secondary general schools. The pupils engaged in special projects or worked at their residences (gardening, work in a school-related enterprise, services at the residence). In 1957 the Ministry of Education of the Ukrainian SSR issued statutes on boarding schools. In the 1958–9 school year there were 89 such schools, with 23,400 pupils; in 1970–1, 444 schools, with 170,000 pupils; and in 1980–1, 352 schools, with 113,000 pupils. From 1964, when there were 545 schools and 221,000 pupils, there was a gradual decline in the number of such schools in the Ukrainian SSR.
Certain Ukrainian Catholic secondary schools in the West function as boarding schools.
[This article originally appeared in the Encyclopedia of Ukraine, vol. 1 (1984).]