Bortniansky, Dmytro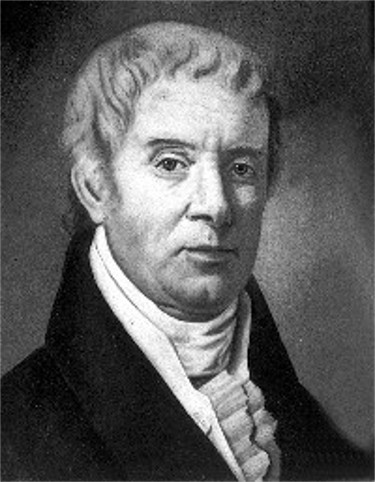 Bortniansky, Dmytro [Бортнянський, Дмитро; Bortnjans'kyj], b 1751 in Hlukhiv, d 10 October 1825 in Saint Petersburg. A prominent composer and conductor. After studying in the Hlukhiv Singing School, Bortniansky became a member of the court choir in Saint Petersburg in 1758 under the tutelage of Marko Poltoratsky. In 1764 he performed a solo part in H. Raupach's opera Alceste in Saint Petersburg. During this period he also studied composition under Baldassare Galuppi. From 1769 to 1779 Bortniansky studied in Italy, where he composed several operas to Italian librettos: Creonte (1776) and Alcides (1778), staged in Venice, and Quinto Fabio (1779), staged in Modena. Bortniansky also wrote liturgical works to Latin and German texts, including an 'Ave Maria' for two voices and orchestra.
On his return to Saint Petersburg Bortniansky became a court composer, teacher, and conductor. During this period he composed his French operas: La fête du seigneur and Le faucon in 1786 and Le fils rival in 1787. At the same time Bortniansky wrote a number of instrumental works (piano sonatas and a piano quintet with harp) and a cycle of art songs to French texts. In 1790 he wrote his Concerto-Symphony in B Flat Major which for a long time (until the discovery of an earlier symphony by Maksym Berezovsky) was considered to be the first symphonic work composed in the Russian Empire. In 1796 he became the director of the court choir, which was composed mostly of Ukrainians and which he raised to a new level of excellence. During this period Bortniansky composed over 100 choral religious works, including 35 concertos for four-part mixed choir, 10 concertos for double choruses, 14 panegyric hymns, and a number of liturgical works for three and four voices and for double choruses. The first edition of Bortniansky's works, 10 volumes of his sacred choral compositions edited by Peter Tchaikovsky, was published in Moscow in 1882.
In his choral liturgical works Bortniansky combined the age-old traditions of Ukrainian choral music with the achievements of late 18th-century European music. The influence of melodies of Ukrainian folk songs is clearly discernible in these works. Concentrating exclusively on the purely vocal a cappella style, Bortniansky achieved a high level of technical proficiency in his sacred music, simultaneously imbuing it with a deep spiritual mood. Bortniansky's choral concertos are characterized by the use of the fugue form in the final movement. The musical language of his instrumental works (piano sonatas, chamber music, symphonies) and operas reflects certain features of early classicism. While Bortniansky's operas and instrumental works remained popular only among small circles of music lovers, his choral works contributed to the spread and elevation of choral art in Ukraine. Bortniansky's works had a special significance for Western Ukraine, where they stimulated the rebirth of a national musical life in the early 19th century.
Since the mid-1980s Bortniansky has being championed by the Musicus Bortnianskii chamber choir of Toronto under M. Maksymiw and the Chamber Chorus of the University of California at Berkeley, conducted by M. Kuzma. In independent Ukraine after 1991, Bortniansky's has been widely performed by a number of prominent choirs, such as the National Academic Kapelle of Ukraine Dumka or Kyiv Chamber Choir. Bortniansky's instrumental works have been performed and recorded by the Kyivska Kamerata National Ensamble.
BIBLIOGRAPHY
Liudkevych, S. 'D. Bortnians'kyi i suchasna ukraïns'ka muzyka,' Muzychnyi lystok, no. 1 (Lviv 1925)
Kudryk, B. Ohliad istoriï ukraïns'koï tserkovnoï muzyky (Lviv 1937)
Matsenko, P. Dmytro S. Bortnians'kyi i Maksym S. Berezovs'kyi (Winnipeg 1951)
Khivrych, L. 'Fuhatni formy v khorovykh kontsertakh D. Bortnians'koho,' Ukraïns'ke muzykoznavstvo, 6 (Kyiv 1971)
Volyns'kyi, I. 'Dmytro Bortnians'kyi i Zakhidna Ukraïna,' Ukraïns'ke muzykoznavstvo, 6 (Kyiv 1971)
Ivanov, V. Dmytro Bortnians'kyi (Kyiv 1980)
Kovalev, K. Bortnianskii (Moscow 1989)
Marko Robert Stech, Wasyl Wytwycky
[This article was updated in 2010.]