Chubar, Vlas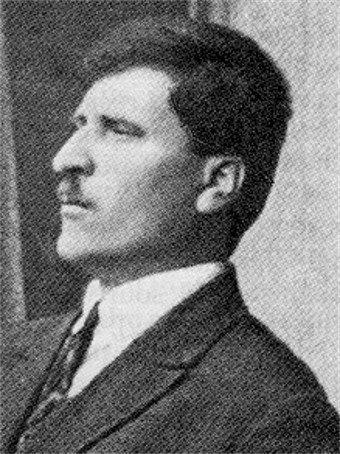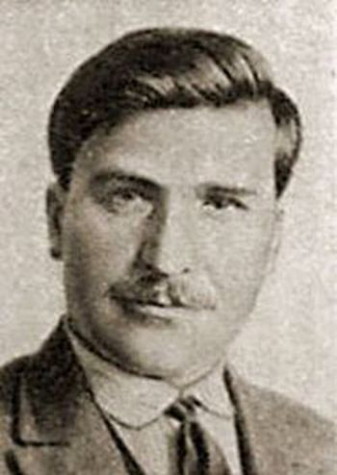 Chubar, Vlas [Чубар, Влас; Čubar], b 22 February 1891 in Fedorivka, Katerynoslav gubernia, d 26 February 1939. An economic administrator and Communist Party of Ukraine leader, Chubar was the first Ukrainian to be elected to the all-Union party Politburo. He attended the Oleksandrivske mechanical-technical school (1904–11) and joined the Bolshevik party in 1907. After 1911 Chubar worked in factories in Kramatorsk, Mariupol, Moscow, and Petrograd. During the October Revolution of 1917 he was appointed commissar of the chief artillery administration in Petrograd, then held a number of administrative positions in Russia.
Chubar's Ukrainian career spans the years 1919–34. He served as the chairman of the Organizational Bureau for the Reconstruction of the Industry of Ukraine, chairman of the Supreme Council of the National Economy of the Ukrainian SSR (1920–1), a member of the All-Ukrainian Revolutionary Committee, and, from December 1921, head of the Central Administration of the Coal Industry in the Donets Basin. In July 1923 Chubar was elected chairman of the Council of People's Commissars of the Ukrainian SSR, serving also as deputy chairman of the USSR Council of People's Commissars. In March 1920 Chubar was elected a full member of the Central Executive Committee (CEC) of the CP(B)U and was continuously re-elected to this position until January 1934. Chubar was also a member of the CP(B)U Politburo (1920–34). In August 1921 he was elected full member of the All-Union Party CEC, a status he maintained through to the 17th Party Congress (February 1934). Chubar also served as a candidate member of the All-Union CP Politburo from 1926 to 1935 and as a full member from February 1935. Around 1925 Chubar headed the committee for Ukrainization and was unsuccessfully recommended by Oleksander Shumsky for the position of first secretary of the CEC CP(B)U in place of Lazar Kaganovich. In 1934 Chubar was transferred to Moscow as deputy chairman of the USSR Council for Labor and Defense. Chubar was arrested in 1937 and subsequently either was shot or died a prisoner. He was rehabilitated in the 1960s.
As a Ukrainian administrator and Party leader, Chubar spoke out in defense of the economic interests of the republic. He emphasized the necessity of expanding activities on the local level. Reporting on industrialization to the 11th Congress of the CP(B)U in Kharkiv (5–15 June 1930), Chubar called for control by the Ukrainian government of Union enterprises on the territory of the republic. At the Third All-Ukrainian CP(B)U Conference in Kharkiv (6–9 July 1932) he and Oleksander Shlikhter argued that the method and the pace of collectivization were unrealistic and the grain collection plan too ambitious. Yet, in 1926, Chubar, along with Mykola Skrypnyk, Andrii Khvylia, and Yevhen Hirchak, opposed the position of cultural independence taken by Mykola Khvylovy and Oleksander Shumsky. Chubar feared that it would lead to the separation of the Ukrainian SSR from the USSR.
Yaroslav Bilinsky
[This article originally appeared in the Encyclopedia of Ukraine, vol. 1 (1984).]