Kovalevsky, Ivan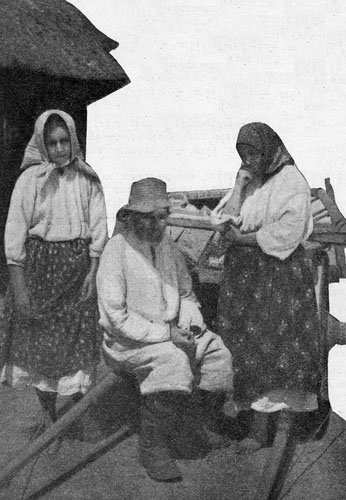 Kovalevsky, Ivan [Ковалевський, Іван; Kovalevs'kyj], b 7 February 1882 in Monastyryshche, Lypovets county, Kyiv gubernia, d 22 November 1955 in Ingolstadt, West Germany. Comic actor of the Mykola Sadovsky school. From 1906 to 1920 he worked as an actor and an administrator in Sadovsky's Theater in Kyiv. Then he acted in the State People's Theater, the Shevchenko Kyiv Ukrainian Drama Theater (1922–5), the Odesa Theater of the Revolution (1925–9), and the Zhytomyr Oblast Theater (1933–43). In 1945 he emigrated to Germany. His repertoire included such roles as Tereshko in Ivan Karpenko-Kary's Suieta (Vanity), Omelko and Stopa in his Martyn Borulia, Shpak in Hryhorii Kvitka-Osnovianenko's Shel'menko-denshchyk (Shelmenko the Orderly), Andrii Karpovych in Volodymyr Vynnychenko's Brekhnia (The Lie), Shanarel in Lesia Ukrainka's Kamianyi hospodar (The Stone Host), Pastor Moser in Johann Christoph Friedrich von Schiller's Die Rüauber, the Marquise of Forlipopoli in Carlo Goldoni's La locandiera, and the cantor Havrylo in Oleksander Korniichuk's Bohdan Khmel'nyts'kyi.
[This article originally appeared in the Encyclopedia of Ukraine, vol. 2 (1988).]
This subject is not referenced in any other entries in the Internet Encyclopedia of Ukraine.