Manastyrsky, Inokentii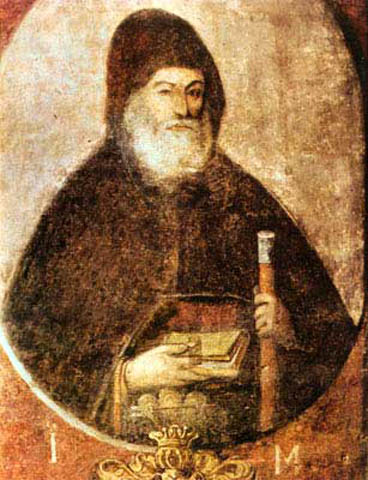 Manastyrsky, Inokentii [Манастирський, Інокентій; Manastyrs'kyj, Inokentij], b ?, d 1697. Orthodox churchman and writer. The hegumen of Lublin monastery (1678–81) and Saint Cyril's Monastery in Kyiv (1681–97), he was twice (1685 and 1689) sent to Moscow to represent the clergy of the Ukrainian Orthodox church and defend Ukrainian church interests. In 1690 he headed the church sobor that elected Varlaam Yasynsky as metropolitan of Kyiv. He enjoyed the support of Hetman Ivan Mazepa, who helped him restore the Trinity Cathedral of Saint Cyril's Monastery and expand the monastery's landholdings.
[This article originally appeared in the Encyclopedia of Ukraine, vol. 3 (1993).]
This subject is not referenced in any other entries in the Internet Encyclopedia of Ukraine.