Picheta, Volodymyr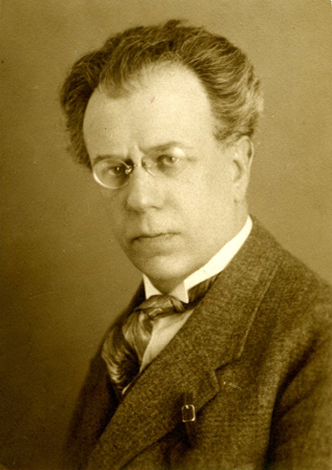 Picheta, Volodymyr or Vladimir [Пічета, Володимир; Pičeta], b 22 October 1878 in Poltava, d 23 June 1947 in Moscow. Historian and Slavist of Serbian and Ukrainian descent; full member of the Academy of Sciences of the Belorussian SSR from 1928 and of the USSR from 1946. A graduate of Moscow University (1901), he taught in secondary schools in Moscow (1901–2, 1905–10), Korostyshiv (1902–3), and Katerynoslav (1903–5) and was a member of the Katerynoslav Learned Archival Commission. He was a privatdocent at Moscow University (1910–11) and then taught at Moscow's School of Higher Courses for Women and Practical Academy of Commercial Sciences. He received his PH D in 1918.
Under Soviet rule Picheta was a lecturer and professor at Moscow University (1918–21) and the first rector of the Belarusian University in Minsk (1921–30). He was arrested by the OGPU in September 1930, tried on fabricated charges of belonging to counterrevolutionary and Belarusian bourgeois nationalist organizations, and exiled in August 1931 to Viatka, RSFSR. He was released in 1934 after Edvard Beneš, then Czechoslovakia's foreign minister, told Joseph Stalin he wanted to meet Picheta while he visited Moscow. Picheta then taught at two Voronezh institutes (1934–6) before returning to Moscow to become a senior associate of the USSR academy's Institute of History (1937), a professor at Moscow's university and pedagogical institute (1938), a corresponding member of the academy and chairman of the Institute of History's Sector of Slavic Studies (1939), and chairman of the department of the history of the Western and Southern Slavs at Moscow University (1943). From 1946 he was one of two deputy directors of the academy's Institute of Slavic Studies.
Picheta's works in Slavic history include a historical survey of the Slavs (1914) and monographs on Bulgaria's struggle for national unification (1915), the agrarian reform of King Sigismund II Augustus in the Lithuanian-Ruthenian state (master's and doctoral diss, 2 vols, 1917; 2nd edn 1958), Russian historiography (1922), the beginnings of industrialization and the disintegration of the serf economy in Russia (1923), peasant wars in Russia (1923), the history of Belarus (1924), the history of agriculture and land ownership in Belarus to the late 16th century (1927), principal moments in the history of Western Ukraine and western Belarus (1940), the history of Bohemia (1947), and 15th- and 16th-century Belarus and Lithuania (1961). Some of his studies were published in Letopis' Ekaterinoslavskoi uchenoi arkhivnoi komissii, Ukraïns'kyi naukovyi zbirnyk (1915), Ukrainskaia zhizn' (1915, 1917), and collections of the All-Ukrainian Academy of Sciences. He wrote numerous articles on the history of the Cossack period, a brochure about the 17th- to 18th-century Cossack Hetman state in Ukraine (1945), and a survey of the history of Ukraine (1947). A bibliography of his works was published in Minsk in 1978.
Arkadii Zhukovsky
[This article originally appeared in the Encyclopedia of Ukraine, vol. 4 (1993).]