Puliui, Ivan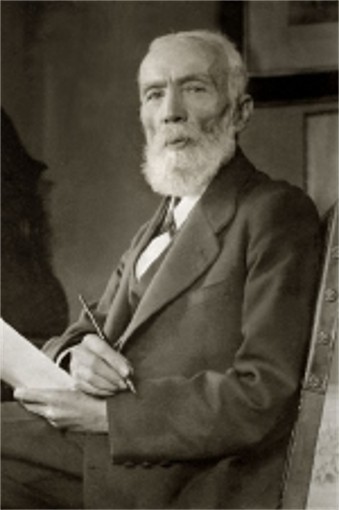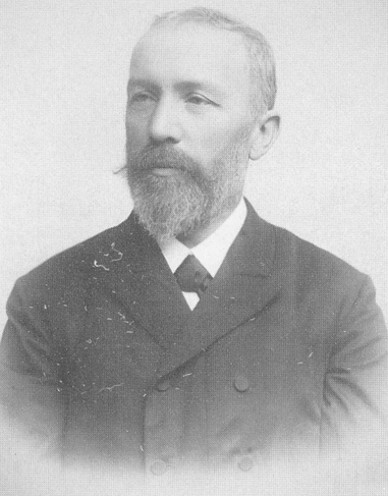 Puliui, Ivan [Пулюй, Іван; Puljuj] (Puluj, Jan), b 2 February 1845 in Hrymaliv, Ternopil circle, Galicia, d 31 January 1918 in Prague. Physicist, electrical engineer, inventor, translator, and community figure. He studied theology (1864–9) and physics (1869–72) at Vienna University and received a PH D in physics from Strasbourg University (1877). He taught physics at the Naval Academy in Fiume (1873–5) and at Vienna University (1877–83). From 1884 to 1916 he was a professor of experimental physics and electric technology at the Prague Polytechnical Institute, where he served as rector (1899–1900) and the first dean of the electric technology faculty (from 1902).
Puliui made major contributions in the fields of electrical discharges in gases, molecular physics, cathode rays, and the technology of alternating electrical currents. While working with a cathode-ray tube of his own invention (widely known at the time as the 'Puluj tube'), he observed and recorded on film 'mysterious invisible rays' several years prior to W. Roentgen's observation, but he published his results only after Roentgen published his. Puliui also created many inventions in the fields of thermal measurements, electric incandescent lamps, and telemetry; and he wrote, in German, over 50 technical and scientific books and papers and approximately 30 articles and brochures on the Ukrainian question.
He translated into Ukrainian the Gospels (1871) and the entire New Testament (1880), with Panteleimon Kulish. These translations and his translations, with Ivan Nechui-Levytsky, of the Old Testament became part of the Ukrainian Bible published by the British Bible Society in 1903. Puliui also translated and published in Vienna the first colloquial Ukrainian prayer book (1871). He was active in Ukrainian community life in Vienna and Prague, particularly in various relief committees. In 1865 he founded the Society of Ukrainian Theologians in Vienna, which in 1868 was transformed into the Sich student society of Vienna. Biographies about Puliui have been written by Yurii Hryvniak (1971) and R. Gaida and R. Pliashko (1998).
Lubomyr Onyshkevych
[This article originally appeared in the Encyclopedia of Ukraine, vol. 4 (1993).]