Ripetsky, Myroslav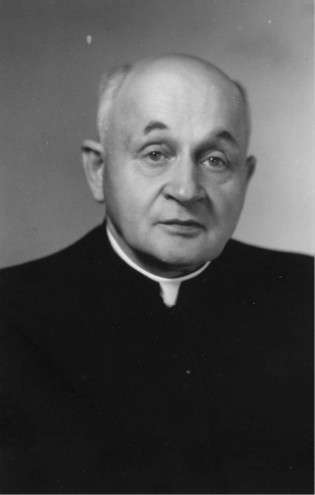 Ripetsky, Myroslav [Ріпецький, Мирослав; Ripec'kyj], b 13 June 1889 in Sambir, Galicia, d 29 April 1974 in Chrzanowo, Suwałki voivodeship, Poland. Ukrainian Catholic priest, community figure, and writer. He was made canon (1927) and dean (1939) by Bishop Yosafat Kotsylovsky. In June 1947, during the Operation Wisła, Ripetsky was deported with many other residents of Lisky, Sokal county, to northeastern Poland. There he organized a chapel (in Chrzanowo) and was for many years the only Ukrainian Catholic pastor in Warmia diocese. He contributed many articles to Nova zoria, the weekly Pravda, and Ukraïns'kyi beskyd, and wrote 38 brochures, mostly on topics in Ukrainian church, secular, and cultural history. He was mitred by Cardinal Yosyf Slipy in 1966.
[This article originally appeared in the Encyclopedia of Ukraine, vol. 4 (1993).]
This subject is not referenced in any other entries in the Internet Encyclopedia of Ukraine.