Schulz, Bruno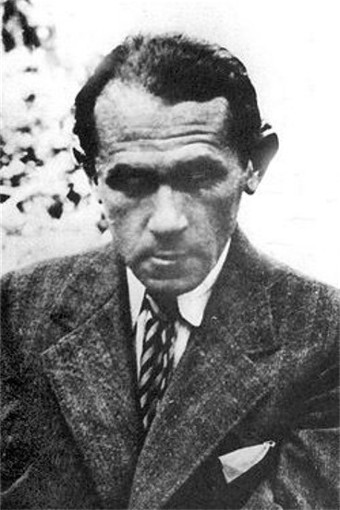 Schulz, Bruno, b 12 July 1892 in Drohobych, Galicia, d 19 November 1942 in Drohobych. (Photo: Bruno Schulz.) Polish writer and artist of Jewish origin. After studying architecture in Vienna and Lviv, he taught drawing at the Drohobych gymnasium (1924–39). In his autobiographical prose he depicts life in Drohobych and its vicinity using both fantasy and realism. Among his works are Sklepy cynamonowe (1934; English trans: Cinnamon Shops and Other Stories, 1963; Ukrainian trans: 1995), Sanatorium pod Klepsydrą (1937; English trans: Sanatorium under the Sign of the Hourglass, 1978; Ukrainian trans: 1995), and a Polish translation of Franz Kafka's Trial (1936). He was murdered by the Gestapo.
[This article originally appeared in the Encyclopedia of Ukraine, vol. 4 (1993).]
This subject is not referenced in any other entries in the Internet Encyclopedia of Ukraine.