Sian Regional Landscape Park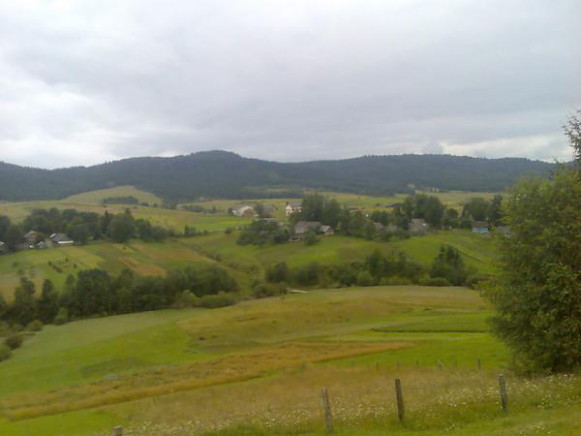 Sian Regional Landscape Park (Регіональний ландшафтний парк «Надсянський»; Rehionalnyi landshaftnyi park Nadsianskyi or RLPN). A nature park in the western part of Lviv oblast, situated between two parallel mountain ridges along the Main European Watershed which divides the river systems of the Sian River (part of the Baltic Sea basin) and Dnister River (part of the Black Sea basin). The RLPN was established in 1997 to protect primeval spruce-fir forests and other natural complexes, as well as landscapes and architectural monuments of the region. It covers an area of 19,428 ha.
Together with the Uzhanskyi National Nature Park, the RLPN constitutes the Ukrainian part of the Eastern Carpathians Biosphere Reserve located on the territory of Poland, Slovakia, and Ukraine. The park includes the forest ranges of the Borynia State Forestry Enterprise adjacent to the Sian Valley Landscape Park, situated in Poland.
One of the park's most interesting natural complexes is the Mount Buchok site, located on the border with Poland, where remnants of pristine primeval beech and fir-beech forests have been preserved. In some locations on the Sian Watershed Range beech, fir-beech, and spruce-fir-beech mature stands have survived. The park's richly diversified flora features almost 750 species of vascular plants, including some 30 rare species recorded in the Red Data Book of Ukraine. The fauna in the RLPN is rather poorly diversified. Mammals are represented by wild boar, roe deer, and red deer. Reptiles include spotted salamander, common European viper, grass snake, and dice snake. Birds are represented by such species as eagle-owl and white and black stork.
Many architectural monuments and historical sites of the Boikos are located on the territory of the RLPN. With its mild climate and picturesque landscapes, the park is a popular tourist destination.
Volodymyr Kricsfalusy
[This article was written in 2013.]