Young spectator's theater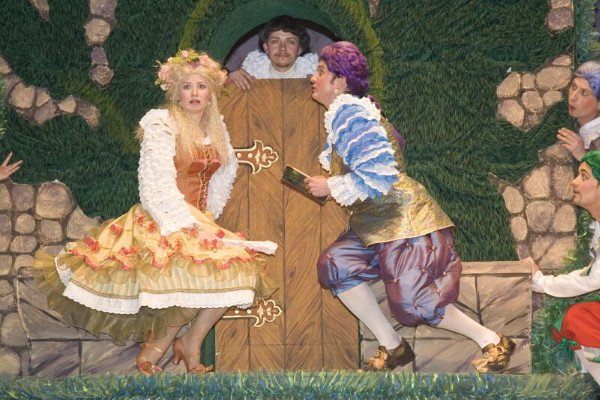 Young spectator's theater [театр юного глядача; teatr yunoho hliadacha]. The official Soviet designation for a professional drama theater that performed for children and youth.
In Ukraine at the end of the 19th century, amateur and professional theaters staged productions for children, among them Mykola Lysenko's children's operas Koza dereza (Billy Goat's Bluff, 1888), Pan Kots'kyi (Sir Catsky, 1891), and Zyma i vesna (Winter and Spring, 1892) and Marko Kropyvnytsky and Kyrylo Stetsenko's rhymed folktale plays Lysychka, kotyk i pivnyk (The Vixen, Cat, and Rooster), Po shchuchomu velinniu (At the Pike's Behest), and Ivasyk Telesyk (all in 1906–7). The government of the Ukrainian National Republic created a Commission for the Organization of Children's Theaters. The first Ukrainian professional children's theater existed in Kyiv in 1918–19, but its activities were limited.
After the establishment of Soviet rule the first children's theaters in the USSR were in Petrograd, Saratov, Katerynodar, and Kyiv. Children's theaters in Ukraine were founded in Kharkiv (1920, since 1945 the Lviv Young Spectator's Theater), Kyiv (1924, today the Kyiv Young Spectator's Theater), Dnipropetrovsk (the Pioneer Pedagogical Children's Theater, 1927–39), Mykolaiv (1927, today the Mykolaiv Ukrainian Theater of Drama and Musical Comedy), Odesa (1931, today the Odesa Young Spectator's Theater), and Luhansk (the Donets Young Spectator's Theater, 1931–9; since 1945 the Kirovohrad Russian Drama Theater). Their repertoire consisted largely of dramatizations of stories and folktales. The first Soviet plays for children appeared in the late 1920s, written by authors such as Oleksander Biletsky, Ivan Kocherha, Stepan Vasylchenko, Oleksander Kopylenko, Anatolii Shyian, and Platon Voronko.
The programming of young spectator's theaters was controlled by the Moscow Central Children's Theater and integrated with the Soviet educational system and the Komsomol. Productions were geared to the age-group of the audience: preschool children attend dramatizations of children's stories and fairy tales, such as C. Perrault's Puss 'n Boots and Little Red Riding Hood, Hans Christian Andersen's The Nightingale, Oleksander Biletsky's Khubeana, and D. Shkliar's Bula i Yula; primary school children attended adventure, historical, and biographical plays, such as Volodymyr Sukhodolsky's Taras's Youth, E. Shvarts's The Dragon, A. Yakovlev's Pioneer Pavlik Morozov, and Anatolii Shyian's Flying Ship; and secondary-school students attended plays from the Soviet repertoire and world and Ukrainian classics, including Olha Kobylianska's Zemlia (The Land), Ivan Kocherha's The Black Waltz, Johann Christoph Friedrich von Schiller's Wilhelm Tell, and H.B. Stowe's Uncle Tom's Cabin. After the Second World War an emphasis was placed on 'ideological' plays about heroic fighting, the friendship of nations, or young people working in commerce and scholarship.
Additional young spectator's theaters appeared in Ukraine—the Kharkiv Young Spectator's Theater (est 1960), the Dnipropetrovsk Young Spectator's Theater (est 1963), the Donetsk Oblast Russian Young Spectator's Theater (est 1971 in Makiivka), the Zaporizhia Young Spectator's Theater (est 1979), and the Sumy Theater for Children and Youth (est 1981). In 1987 there were nine young spectator's theaters in Ukraine (13 in 1964). As theatrical entertainment for children, they have been less popular than puppet theaters.
Valeriian Revutsky
[This article originally appeared in the Encyclopedia of Ukraine, vol. 5 (1993).]