Zilynsky, Orest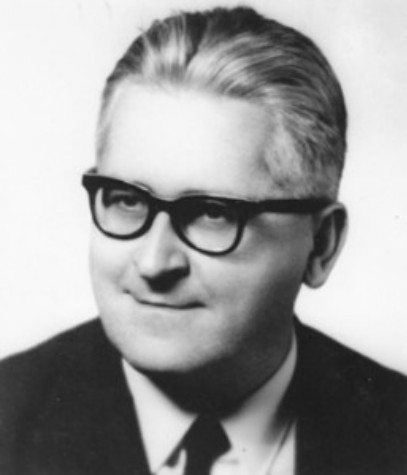 Zilynsky, Orest [Зілинський, Орест; Zilyns'kyj], b 12 April 1923 in Krasna (Korostenka), Krosno county, Galicia, d ca 17 July 1976 near Vinné (Vynne), Michalovce county, Slovakia. Slavist; member of the International Commission for the Study of the Folk Culture of the Carpathians and Balkans; the son of Ivan Zilynsky and husband of Yeva Biss. From 1941 he studied Slavic philology at the Ukrainian Free University in Prague. After the Second World War he studied at Prague University under Oleksander Kolessa and Ivan Pankevych (1945–9; PH D, 1949) and then taught Polish, medieval Rus' literature and folklore, and Soviet literature at Olomouc University, helped prepare teaching programs and textbooks for Ukrainian schools in the Prešov region in the early 1950s, and compiled two pioneering school anthologies of Ukrainian literature (1952).
Zilynsky was a central figure in Ukrainian literature and folklore studies in postwar Czechoslovakia. He published numerous articles (on 19th-century Ukrainian writers [especially Taras Shevchenko and Ivan Franko], Oleksander Oles, Bohdan Ihor Antonych, Soviet Ukrainian writers of the 1920s and 1960s, Czech-Ukrainian literary relations, Ukrainian and West Slavic folk songs and games, folklore and folklorists, and Ukrainian dumas and folk ballads) in Czech, Soviet Ukrainian and Russian, and Polish scholarly serials and in Ukrainian periodicals published in Prešov and Warsaw. The foremost popularizer of Ukrainian literature in Czechoslovakia, he helped translate and wrote postscripts to Czech editions of works by Maksym Rylsky (1947), Yurii Yanovsky (1949, 1960, 1966), Ivan Kotliarevsky (1955), Ivan Nechui-Levytsky (1960), Mykola Bazhan (1963), Ivan Drach (1964), Mykhailo Kotsiubynsky (1964), and Yevhen Hutsalo (1965); and he compiled and edited Czech anthologies of Ukrainian oral folk literature (1950), Ukrainian poetry (1951), and poetry by Soviet Ukrainian writers of the 1960s (1965), and an invaluable bibliographic compendium on 150 years of Czech-Ukrainian literary ties (1968). He also edited and published together Natalena Koroleva's novels Son tini (Dream of the Shadow) and 1313 (1966). In addition to writing insightful articles on Ukrainian literature and writers in postwar Czechoslovakia, he edited the first synthetic compendium on that subject (1968).
Despite his contributions Zilynsky did not escape political persecution, particularly before 1954 and after the suppression of the Prague Spring in 1968. From 1969 his literary criticism was not published in Prešov's Ukrainian periodicals, and the publication of his massive annotated collection of Transcarpathian folk ballads was halted by the censors in Prešov in 1971. The circumstances of Zilynsky's death remain unclear. He was found dead in the Vihorlat Mountains of Slovakia on 17 July 1976 and was buried in Svydnyk. His valuable archive of folkloric materials is preserved at the Svydnyk Museum of Ukrainian Culture. The first volume of his anthology of Ukrainian lyric poetry (to 1919) was published by the Canadian Institute of Ukrainian Studies in Toronto in 1978. Many of his other manuscripts, including two monographs he prepared on West and East Slavic ritual games (his revised 1966 candidate's dissertation) and Ukrainian dumas for the Harvard Ukrainian Research Institute, have not been published. Mykola Mushynka's biography and bibliography of Zilynsky was published in South Bound Brook, New Jersey, in 1983.
Roman Senkus
[This article originally appeared in the Encyclopedia of Ukraine, vol. 5 (1993).]