Pankevych, Ivan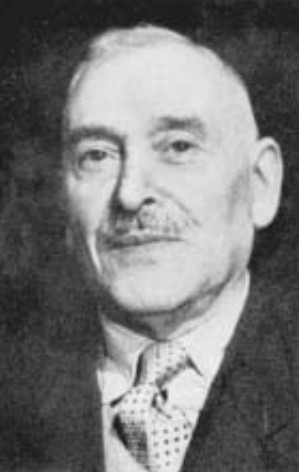 Pankevych, Ivan [Панькевич, Іван; Pan'kevyč], b 6 October 1887 in Tseperiv, Lviv county, d 25 February 1958 in Prague. Linguist, pedagogue, ethnographer, and community figure in Transcarpathia; member of the Shevchenko Scientific Society from 1924. While studying at Lviv University (1907–9), he taught at the boarding school of the Ridna Shkola society and was secretary of the Prosvita society in Lviv. He organized 120 Prosvita reading rooms in Lviv county. After graduating from Vienna University (PH D, 1912) he taught Russian at the Theresian Consular Academy in Vienna (1912–19).
Assuming Czechoslovak citizenship, he was sent to Uzhhorod as the Czechoslovak official responsible for regulating the use of the Ukrainian language in Transcarpathia's schools and public institutions (1920–4). There he edited, between 1920 and 1922, the educational journal Uchytel' (Uzhhorod) (1920–38), the children's magazine Vinochok dlia podkarpats'kykh ditochok (1920–4), and the regional studies monthly Pidkarpats'ka Rus' (1924–36) and taught at the Uzhhorod gymnasium (1920–38). He was also a founding member of the Uzhhorod Prosvita society, its first secretary (1920–5), a member of its presidium (to 1938), head of its scholarly section, and managing editor of its annual, Naukovyi zbornyk (13 vols). He played a key role in the creation and development of the society's publications, library, museum, theater, and network of village reading rooms. From 1939 he lived in Prague, where he served as docent at the Ukrainian Free University (1939–45) and taught Ukrainian language and literature at Charles University (1947–51, 1954–8). From 1951 to 1954 he was persecuted as a 'Ukrainian bourgeois nationalist,' and from 1952 to 1963 his name was not mentioned in Ukrainian periodicals of the Prešov region.
Pankevych studied the phonetics and morphology of the 1307 translation of the Pandects of Antiochus, the 17th-century Ladomyrova Gospel and Kapishovsky Gospel, the 18th-century Tyshiv 'Aleksandriia' and Arsenii Kotsak's Slavonic grammar, notes in the margins of Transcarpathian church books, and other Transcarpathian 16th- to 19th-century manuscripts and charters. His 'Ruthenian' grammar (1922; rev edns 1927, 1936), which used an etymological orthography (pankevychivka), was a standard secondary-school textbook in interwar Transcarpathia. His extensive research on the Transcarpathian dialects and experimental analysis of their phonetics culminated in the monograph Ukraïns'ki hovory Pidkarpats'koï Rusy i sumezhnykh oblastei (The Ukrainian Dialects of Subcarpathian Ruthenia and Adjacent Regions, 1938) and in his study of the history of Ukrainian Transcarpathian dialects in Acta Universitatis Carolinae: Philologica (vol 1, 1958). He also wrote on the Lemko dialects (proposing his own hypothesis of their origin, 1958); Galician dialects, literature, and folklore; and Transcarpathian folk rituals and folk songs, material culture, history, literature, onomastics, and pedagogical concerns. He published a booklet of Ukrainian orthographic rules for use in the Prešov region (1952) and a large anthology of Ukrainian literary texts (1954). Pankevych's activities and publications played a major role in spreading the vernacular-based Ukrainian literary language in Transcarpathia and in overcoming Russophile tendencies there. His massive compilation of Transcarpathian carols and his Transcarpathian dialectal dictionary (approx 130,000 words) have not been published. His autobiography and correspondence with Volodymyr Hnatiuk and Filaret Kolessa, a bibliography of his works, and a selection of articles by and about him were published in Naukovyi zbirnyk Muzeiu ukraïns'koï kul'tury v Svydnyku (vols 3 [1967] and 4 [2 books, 1969–70]).
Roman Senkus
[This article originally appeared in the Encyclopedia of Ukraine, vol. 3 (1993).]