Zubrytsky, Denys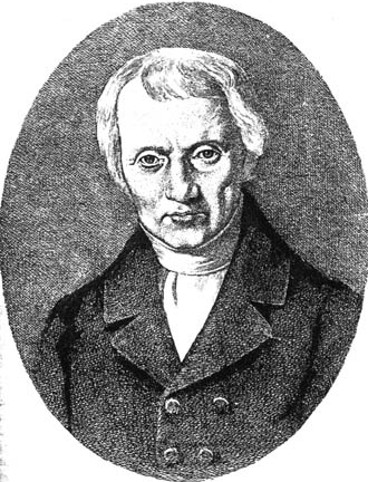 Zubrytsky, Denys [Zubryc'kyj] (Zubrzycki, Dyonizy; pseud: Denis Veniava iz Zubritsy), b 1777 in Batiatychi, Zhovkva circle, Galicia, d 16 January 1862 in Lviv. The first professional Ukrainian historian and archivist in Galicia; corresponding member of the Saint Petersburg Archeographic Commission from 1842 and the Russian Academy of Sciences from 1855, and honorary member of the Kyiv Archeographic Commission from 1844 and the Moscow Society of Russian History and Antiquities from 1846. He graduated from a Lviv gymnasium (1795) and worked as a civil servant in Brzezowa (Sianik circle) and elsewhere in Galicia. From 1829 to 1847 he held various elected offices at the Stauropegion Institute in Lviv, including vice-chairman and director of its press, archive, and library. In 1843–4 he was commissioned to put the Lviv municipal archive in order and to write a description of it.
Zubrytsky was greatly influenced by the Russian historian Mikhail Pogodin's theory of one Russian-Ukrainian nation. He in turn influenced the views of the Galician Russophile scholars. An opponent of the Polish nobility and of Polish domination in Galicia, Zubrytsky idealized the tsarist autocracy while remaining loyal to the Austrian crown. During the Revolution of 1848–9 in the Habsburg monarchy he supported the Supreme Ruthenian Council but opposed the abolition of serfdom.
Zubrytsky did substantial archival research and in 1823 published a pioneering article on Galician folk songs in Der Pilger von Lemberg. He wrote a Polish book of historical studies on Ruthenian-Slavonic printeries in Galicia (1836), a survey history of the Ruthenian people and the church hierarchy in Galicia from 988 to 1340 (1837), a chronicle of the city of Lviv (1844), a pamphlet on the Ruthenian-Polish ethnic border in Galicia (1849; German trans 1849), and historical articles, published mostly in the Lviv journal Rozmaitości. Zubrytsky's Russian-language magnum opus on the history of the Principality of Galicia-Volhynia (3 vols, 1852, 1855) had a great impact on his Galician contemporaries. Instead of a fourth volume he published a book of excerpts from the medieval chronicles of Janko of Czarnków and Jan Długosz with his Russian translations and critical commentaries and notes (1855).
Zubrytsky's letters appeared in editions of the correspondence of Mikhail Pogodin (1880), V. Hanka (1905), and Yakiv Holovatsky (2 vols, 1905, 1909). A selection of his correspondence in 1840–53 was published by Kyrylo Studynsky in Zapysky Naukovoho tovarystva im. Shevchenka (vol 43 [1901]), and his correspondence with J. Kopitar was published by Pylyp Svystun in Vistnyk Narodnoho doma (vol 24 [1906]).
Roman Senkus
[This article originally appeared in the Encyclopedia of Ukraine, vol. 5 (1993).]