Adamovych, Serhii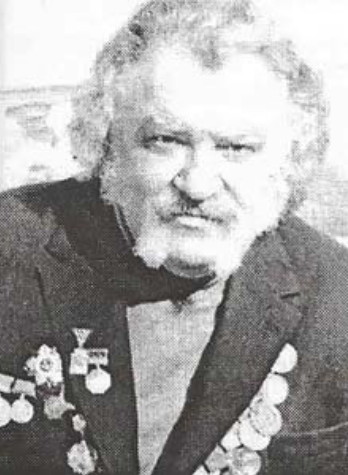 Adamovych, Serhii [Адамович, Сергій; Adamovyč, Serhij], b 2 April 1922 in Rubizhne near Lysychansk, now in Luhansk oblast. Graphic artist. Adamovych attended the Kyiv State Art Institute and in 1944–50 studied with Oleksii Shovkunenko. He illustrated Ivan Franko's Boryslav smiiet'sia (Boryslav Is Laughing, 1952), Mykhailo Kotsiubynsky's Vybrane (Selections, 1955), Olha Kobylianska's Zemlia (The Land, 1960), Mykhailo Stelmakh's Krov liuds'ka—ne vodytsia (Human Blood Is Not Water, 1970), Marko Cheremshyna's Vybrane (Selections, 1973), etc. Adamovych produced a linoprint series ('Prerevolutionary and New Donbas') and lithographs (Sedniv, Trees). Since 1954 he has lived in Riga. A monograph on him by Leonid Vladych, Hrafika S. Adamovycha (The Graphics of S. Adamovych, 1977), was published in Kyiv.
[This article originally appeared in the Encyclopedia of Ukraine, vol. 1 (1984).]
---
List of related links from Encyclopedia of Ukraine pointing to Adamovych, Serhii entry:
A referral to this page is found in 1 entry.