Batih, Mykola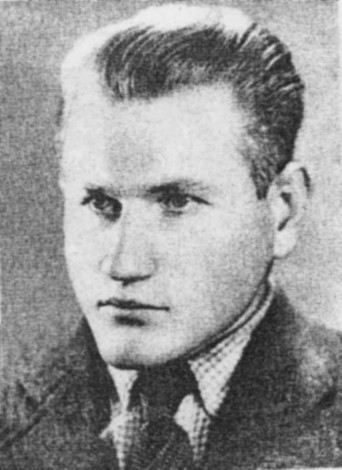 Batih, Mykola [Батіг, Микола], b 26 November 1922 in the village of Kuhaiv, Lviv county, Galicia, d 2008 in Lviv. Graphic artist, book-cover designer, and art historian. Batih graduated from Lviv University in 1958 and later taught at the Lviv Institute of Applied and Decorative Art and worked at the Lviv Museum of Ukrainian Art. Dismissed from his post on during the wave of arrests of Ukrainian intelligentsia in 1972, he was reinstated at his post in the National Museum only in 1995. He is the author of Iov Kondzelevych i Bohorodchans'kyi ikonostas (Yov Kondzelevych and the Iconostasis of Bohorodchany, 1957), a monograph about sculptor Dmytro Krvavych (1968), a book about graphic artist, Ivan Kryslach, and numerous articles on the history of Ukrainian art.
[This article was updated in 2017.]
---
List of related links from Encyclopedia of Ukraine pointing to Batih, Mykola entry:
A referral to this page is found in 1 entry.