Fedorchuk, Vitalii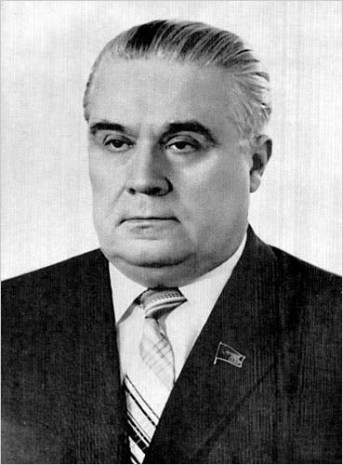 Fedorchuk, Vitalii [Федорчук, Віталій; Fedorčuk, Vitalij], b 27 December 1918 in Ohiivka, Skvyra county, Kyiv gubernia, d 29 February 2008 in Moscow. Minister of Internal Affairs of the Union of Soviet Socialist Republics (see MVD) and Soviet general; chairman of the KGB of the USSR and the Ukrainian SSR. A career security officer, Fedorchuk joined the NKVD in 1939 after studying at a military academy and the NKVD higher school. He was involved in the liquidation of the Ukrainian Catholic church in Western Ukraine in the 1940s. In July 1970 he became head of the Ukrainian KGB and throughout the 1970s conducted the campaign against 'Ukrainian bourgeois nationalism' and the Ukrainian opposition (mass arrests of Ukrainian dissidents in 1972, suppression of the Ukrainian Helsinki Group, etc). In 1973, after Petro Shelest's fall from power, Fedorchuk became a candidate member, and in 1976 a full member, of the Ukrainian Politburo, the first KGB head to do so. On 26 May 1982 Fedorchuk succeeded Yurii Andropov as head of the Soviet KGB. In November 1982, after Andropov succeeded Leonid Brezhnev as general secretary of the Communist Party of the Soviet Union, Fedorchuk was appointed Soviet minister of internal affairs. His promotion pointed to the increased role that the KGB played in running the USSR. Under Mikhail Gorbachev, Fedorchuk lost his ministerial post in January 1986 and was transferred to an advisory role in the USSR Ministry of Defense until his retirement in 1992.
[This article was updated in 2020.]
---
List of related links from Encyclopedia of Ukraine pointing to Fedorchuk, Vitalii entry:
A referral to this page is found in 3 entries.