Osinchuk, Roman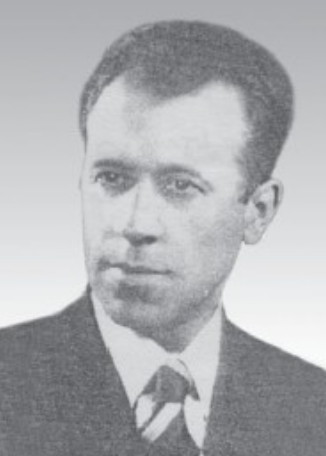 Osinchuk, Roman [Осінчук, Роман; Osinčuk], b 5 July 1902 in Holoshyntsi, Zbarazh county, Galicia, d 11 February 1991 in New York. Physician and civic leader; brother of Mykhailo Osinchuk; member of the Shevchenko Scientific Society and full member of the Ukrainian Academy of Arts and Sciences from 1942. A graduate of the Lviv (Underground) Ukrainian University and Lviv University (MD, 1931), he worked at the General Hospital, the Narodnia Lichnytsia hospital, and the Sheptytsky Ukrainian Hospital and ran an electrocardiograph station in Lviv. He was active in the Ukrainian Physicians' Society, a founding member of the Ukrainian Hygienic Society, and an editor of Narodne zdorov'ia. During the Soviet occupation he was a section chief at the oblast health department and lectured at the Lviv Medical Institute. Under the Germans he was a member of the 1941 Ukrainian National Council in Lviv and director of the State Medical Institute in Lviv (1941–2). After leaving Ukraine in 1944, he worked as a physician in Germany, and in 1947 he emigrated to the United States. He established his own office in New York and became active in various Ukrainian organizations, particularly medical ones. He founded the Ukrainian Medical Association of North America and served as its president (1950–5) and editor of its journal Likars'kyi visnyk, which he founded in 1954. He was the first president of the World Federation of Ukrainian Medical Associations, which he also helped organize. His publications consist of over 250 popular articles on health care, over 40 scientific articles in clinical medicine, and a dozen articles on the history of Ukrainian medicine.
[This article originally appeared in the Encyclopedia of Ukraine, vol. 3 (1993).]
---
List of related links from Encyclopedia of Ukraine pointing to Osinchuk, Roman entry:
A referral to this page is found in 3 entries.