Shut, Andrii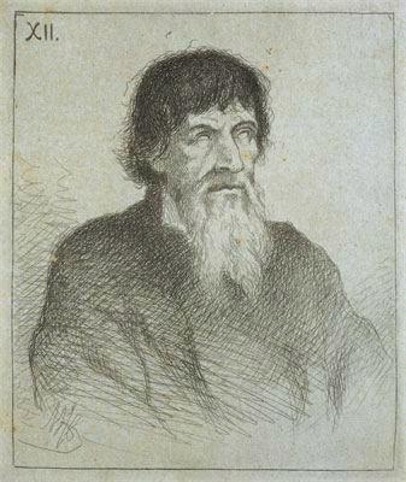 Shut, Andrii [Šut, Andrij], b ?, d 1873. (Portrait: Andrii Shut.) The most talented kobzar of the Chernihiv region. After losing his sight at 17 as a result of smallpox, he learned to play the kobza from P. Kozel. His repertoire included the dumas about the Widow and Her Three Sons, the Cossack Fesko Handzha Andyber, Bohdan Khmelnytsky and Ivan Barabash, Khmelnytsky and Vasile Lupu of Moldavia, the death of Khmelnytsky, Ivan Konovchenko, the Treaty of Bila Tserkva, the Flight of the Three Brothers from Azov, Oleksii Popovych, Samiilo Kishka, and the oppression of Ukraine by the Polish gentry. He also sang historical songs, lyrical songs and psalms. Shut's songs were transcribed and published by Panteleimon Kulish, H. Bazylevych, and Amvrosii Metlynsky.
[This article originally appeared in the Encyclopedia of Ukraine, vol. 4 (1993).]
---
List of related links from Encyclopedia of Ukraine pointing to Shut, Andrii entry:
A referral to this page is found in 2 entries.