Antonowycz, Myroslaw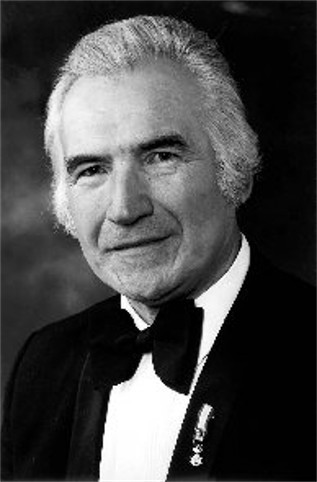 Antonowycz, Myroslaw [Antonovyč, Myroslav], b 1 March 1917 in Dolyna, Galicia, d 11 April 2006 in Utrecht, Netherlands. (Photo: Myroslaw Antonowycz.) Musicologist and conductor. After emigrating to Holland after the Second World War, he became a lecturer at Utrecht University as well as founder and conductor (1951–91) of the Byzantine Choir. In 1991 he was honored for life's work by the city of Utrecht, and in 1995 the government of Ukraine bestowed state honors upon him. Antonowycz's publications include Die Motette Benedicta es von Josquin des Pre ... (1951), Die byzantinischen Elemente in den Antiphonen (graduale) der ukrainischen Kirche (1955), The Chants from Ukrainian Heirmologia (1974), a monograph on Oleksander Koshyts Koshyts' Oleksander Antonovych: Komopzytor tserkovnoï muzyky i dyrygent (Koshyts, Oleksander Antonovych: Composer and Conductor of Church Music, 1975) and Ukrainische geistliche Musik (1990). A collection of his essays on church music, together with a bibliography of his writings, appeared in Lviv in 1997 as Musica sacra (ed Yu. Yasynovsky). He has also contributed to Dutch and German music encyclopedias. His musical archive, reflecting his interest in Ukrainian and Renaissance-era Franco-Flemish music, was donated to the Lviv Theological Seminary in 2002.
[This article was updated in 2006.]
This subject is not referenced in any other entries in the Internet Encyclopedia of Ukraine.