Bachynsky, Leonid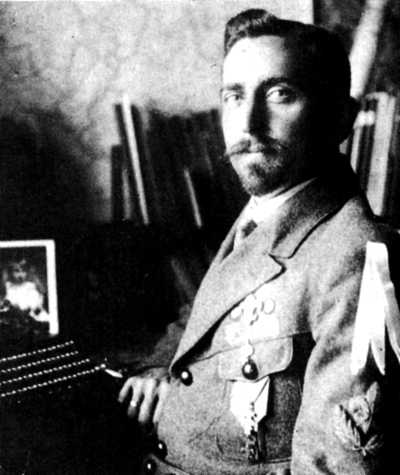 Bachynsky, Leonid [Бачинський, Леонід; Bačyns'kyj], b 28 February 1896 in Katerynoslav, d 25 June 1989 in Denver, Colorado, USA. Pedagogue. Bachynsky organized the Plast Ukrainian Youth Association in Transcarpathia in 1923–9, edited the magazine Plastun in Uzhhorod, and wrote various Plast manuals. He taught in and directed various secondary schools in Western Ukraine in the 1920s–1940s. He is the author and compiler of over 45 works, many of them on farming and biology. In 1952 he founded the Ukrainian Museum-Archives in Cleveland, Ohio.
[This article originally appeared in the Encyclopedia of Ukraine, vol. 1 (1984).]
This subject is not referenced in any other entries in the Internet Encyclopedia of Ukraine.