Kovalenko, Mykhailo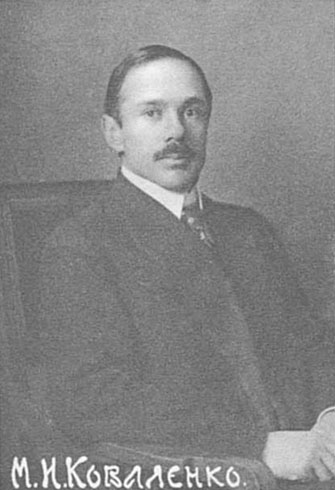 Kovalenko, Mykhailo [Коваленко, Михайло], b 8 November 1872 in Kostiantynohrad county, Poltava gubernia, d 1919. Politically active landowner of Kostiantynohrad county, Poltava gubernia. In 1917 in the Poltava region he founded the All-Ukrainian Union of Landowners, which opposed the confiscation of private property. On 20 October 1918 Kovalenko presented Hetman Pavlo Skoropadsky with a memorandum from the small landholders' faction of the union demanding independence and sovereignty for Ukraine. He was killed by the Bolsheviks on his estate.
[This article originally appeared in the Encyclopedia of Ukraine, vol. 2 (1988).]
This subject is not referenced in any other entries in the Internet Encyclopedia of Ukraine.