Kurakh, Ivan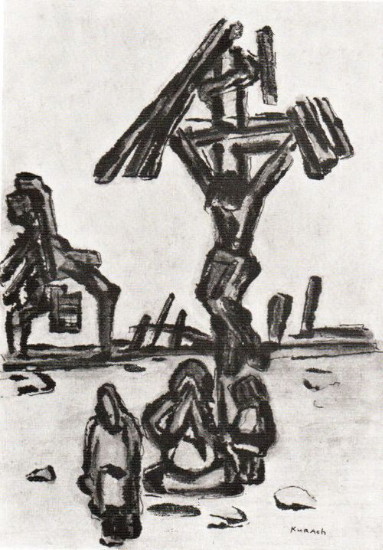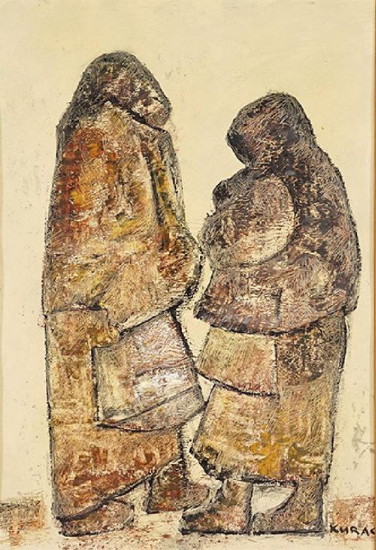 Kurakh, Ivan [Курах, Іван; Kurax], b 26 March 1909 in the village of Serdytsia near Shchyrets, Galicia, d 15 January 1968 in Zollikon near Zurich, Switzerland. Postimpressionist painter. Having studied art in Warsaw, Rome, and Milan, in 1939 he became an assistant and later a lecturer at the Brera Academy in Milan. During the Second World War he fought with the Italian Legion on the Soviet front, and his experience had a determining impact on his artistic work. Restricting himself to gray and brown tones and using only the simplest technical devices, he created a mood of profound sorrow. Having achieved a considerable renown in Italy, from 1956 Kurakh had a studio in New York and Zurich, and exhibited his paintings in over a hundred shows in the United States and Europe.
[This article was updated in 2017.]
This subject is not referenced in any other entries in the Internet Encyclopedia of Ukraine.