Medical scientific societies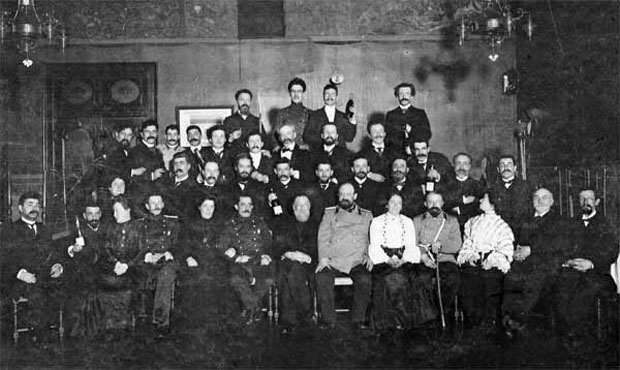 Medical scientific societies. The Society of Kyiv Physicians (est 1840; see Kyiv Medical Society) was the first of its kind in Russian-ruled Ukraine. Among its honorary members were Illia Mechnikov, S. Botkin, Nikolai Pirogov, I. Sechenov, and the French scholar Louis Pasteur. The society paved the way for the future development of medical research, medical education, and medical practice. It was followed by the Odesa Medical Scientific Society (1849) and then by the more specialized Pharmacists' Association in Lviv (1871), the Association of Scientific Medicine and Hygiene in Kharkiv (1872), the Odesa Bacteriological Association (1876), the Gynecology and Obstetrics Association (1886) and the Physico-Medical Association (1896) in Kyiv, and the Syphilis Research Association in Kharkiv (1900) and Kyiv and Odesa (1902).
During the struggle for independence (1917–20) an All-Ukrainian Physicians' Association was active in Kyiv and published Ukraïns'ki medychni visty. With the onset of Soviet rule all existing medical scientific societies were abolished and re-established as the Unified Scientific Medical Society. It consisted of various specialized branches that eventually broke off into independent societies. In 1985 there were 38 republican medical scientific societies in the Ukrainian SSR, apart from oblast-level and municipal associations. Their congress sat on the scientific committee of the Ukrainian SSR Ministry of Health and was subordinated to the All-Union Medical Scientific Society.
In Galicia a medical commission, initiated by Yevhen Ozarkevych, was founded in 1897 under the auspices of the Shevchenko Scientific Society. In 1910 it became the Ukrainian Physicians' Society. By 1937 its membership had reached 289, with branches in Kolomyia, Stanyslaviv, Ternopil, and Peremyshl.
In Prague the Ukrainian Physicians' Association in Czechoslovakia was founded in 1922 as the central organization of émigré doctors, with a membership of approximately 120. It disbanded in 1940. In Germany Ukrainian Medical (Physicians') Societies were established in Munich (1946), Augsburg (1946), Hannover (1946), and Regensburg (1946). They were reorganized in 1952 into the Ukrainian Medical Association in Germany, which ceased its activity in 1958. The Ukrainian Medical Association of West Germany was founded in 1975 (renewed in 1979). Similar societies were also organized in Austria: in Vorarlberg and Tirol (1946), Salzburg (1948), with a total membership of 80; they had ceased activity by 1950 and were revitalized in 1985 as the Ukrainian Austrian Medical Association.
In the United States of America the Ukrainian Medical Association was founded in 1950; it was later expanded to include Canadian doctors as the Ukrainian Medical Association of North America. In Australia the Ukrainian Medical Association was founded in 1975. To unite Ukrainian medical societies from around the world, the World Federation of Ukrainian Medical Associations was founded in 1977. It has held world congresses in Munich (1984), Vienna (1988), and Kyiv and Lviv (1990).
Pavlo Pundii
[This article originally appeared in the Encyclopedia of Ukraine, vol. 3 (1993).]