Medvedsky, Yuliian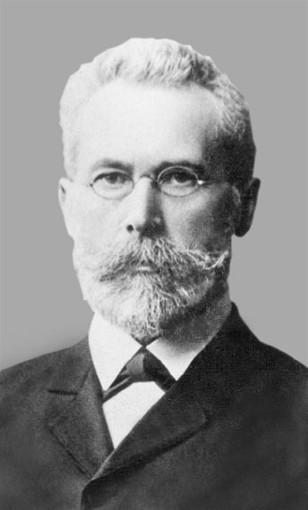 Medvedsky, Yuliian [Медведський, Юліян; Medveds'kyj, Julijan] (Niedźwiedzki, Julian), b 18 October 1845 in Peremyshl, Galicia, d 7 January 1918 in Lviv. Geologist; full member of the Shevchenko Scientific Society from 1914 and the Polish Academy of Sciences from 1893. He graduated from Vienna University in 1872. He then taught mineralogy and geology at the Lviv Higher Polytechnical School, and he served as its rector in 1879, 1884, and 1887. He was appointed a lecturer at Lviv University in 1887. A supporter of Ukrainian education, he was vice-president of the Prosvita society and left his estate to various educational institutions. His geological studies of mountain regions include several works on the geology of the Carpathian Mountains and the mineralogy of Subcarpathia, particularly the Kalush region. His scientific works were published in German or Polish.
[This article originally appeared in the Encyclopedia of Ukraine, vol. 3 (1993).]
This subject is not referenced in any other entries in the Internet Encyclopedia of Ukraine.