Museum of Sports Fame of Ukraine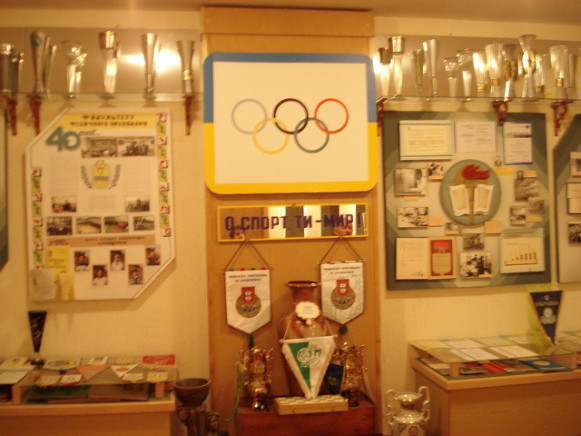 Museum of Sports Fame of Ukraine (Музей спортивної слави України; Muzei sportyvnoi slavy Ukrainy). The first museum devoted solely to the history of physical education and sports in the Russian Empire, the USSR and Ukraine, opened in May 1970. Its exhibits (some 20,000) include photographs of the first USSR champions and record holders, of the opening of the Central Stadium in Kyiv, and of the graduates of the first Institute of Physical Culture in Ukraine; portraits of all Soviet and Ukrainian Olympic champions; the medals of the first All-Russian Olympiad in Kyiv (1913); the first soccer Ukraine Cup; and prizes and medals won by Ukrainian athletes in Olympic and other major international competitions.
[This article originally appeared in the Encyclopedia of Ukraine, vol. 3 (1993).]
This subject is not referenced in any other entries in the Internet Encyclopedia of Ukraine.