Myshuha, Luka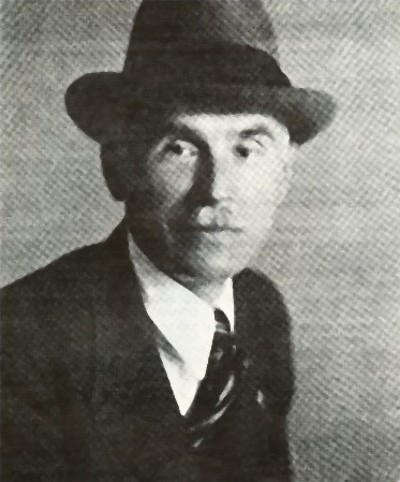 Myshuha, Luka [Мишуга, Лука; Myšuha], b 30 October 1887 in Novyi Vytkiv, Radekhiv county, Galicia, d 8 February 1955 in New York. Civic and political leader and journalist; nephew of Oleksander Myshuha. A graduate (1911) of the law faculty of Vienna University, he joined the Ukrainian Sich Riflemen in 1915 and served as a community organizer in Volodymyr-Volynskyi. With the collapse of the Austrian Empire he set up a Ukrainian local government in the town. Upon returning to Galicia he was assigned as a commissioner of the Western Ukrainian National Republic (ZUNR) to Radekhiv and then as a lieutenant to Supreme otaman Symon Petliura's general staff in Kamianets-Podilskyi. At the end of 1919 he moved to Vienna with the ZUNR government and thenceforth carried out special assignments for it: he was secretary of a mission to Riga (1921) and head of a mission in Washington, DC, which, besides maintaining diplomatic ties, raised loans for the ZUNR Government-in-exile (1921–3). He organized the United Ukrainian Organizations in America and served as its general secretary (1924–40), helped found the Ukrainian Congress Committee of America (1940) and sat on its political council, and helped organize the United Ukrainian American Relief Committee (1944), which he headed (1953–5). He also worked as an editor (1926–33) and chief editor (1933–55) of Svoboda. He wrote many brochures on political, historical, and literary subjects, including Iaki teper sudy na Ukraïni? (What Are the Courts Like Today in Ukraine?, 1919), Ukraine and American Democracy (1939), and Shevchenko and Women (1940), and edited Propam'iatna knyha Ukraïns'koho narodnoho soiuzu (Jubilee Book of the Ukrainian National Association, 1936), Ukraïntsi u vil'nomu sviti (Ukrainians in the Free World, 1954), and the annual almanacs and calendars of Svoboda and the Ukrainian National Association. He encouraged scholarly publications on Ukraine and inspired the preparation of Ukraine: A Concise Encyclopaedia (1963; see Encyclopedias of Ukraine).
[This article originally appeared in the Encyclopedia of Ukraine, vol. 3 (1993).]
This subject is not referenced in any other entries in the Internet Encyclopedia of Ukraine.