United Ukrainian American Relief Committee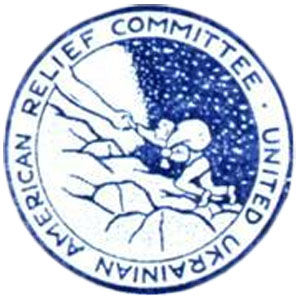 United Ukrainian American Relief Committee (Злучений український американський допомоговий комітет; Zluchenyi ukrainskyi amerykanskyi dopomohovyi komitet, or ЗУДАК; ZUADK). A Ukrainian charitable organization established on 20 June 1944 under the name Ukrainian Relief Committee by a commission set up at the Second Congress of the Ukrainian Congress Committee of America in January 1944. On 9 November 1944 it merged with Ukrainian War Relief, a committee in Detroit headed by John Panchuk, and adopted its current name. The purpose of the committee was to help Ukrainians in the homeland and displaced Ukrainians outside Ukraine, particularly with respect to resettlement.
Because the Soviet authorities would not permit direct contact with institutions and individuals in Ukraine, ZUADK concentrated its efforts on helping Ukrainian political refugees and displaced persons in Western Europe. In 1945 it was recognized as a relief organization by the US government, and joined the American Council of Voluntary Agencies for Foreign Service and the Cooperative for American Remittance to Europe. It collaborated with international relief organizations, such as the United Nations Relief and Rehabilitation Administration, the International Refugee Organization, and, later, the Intergovernmental Committee for European Migration and the UN High Commission for Refugees. ZUADK raised funds through membership fees from various Ukrainian organizations, local fund-raising committees, and appeals to the public. To channel its aid to Ukrainian refugees and displaced persons in Europe, ZUADK (in co-operation with the Ukrainian Canadian Relief Fund) helped to set up the Central Ukrainian Relief Bureau in London (1945) and then its own European Representation (1947) in Munich, with branches in Salzburg, Paris, Brussels, Trieste, and Berlin, as well as local offices in German towns with sizable Ukrainian communities.
The committee's efforts in 1947–57 were concentrated on resettling Ukrainian refugees and displaced persons overseas: it helped almost 60,000 of them to emigrate to the United States. To achieve this end ZUADK fought to put an end to the forced repatriation of Soviet citizens, to win recognition of the national status of Ukrainian refugees, and to gain immigration rights to the United States for veterans of the Division Galizien and the Ukrainian Insurgent Army. After the period of immigration the committee continued to support Ukrainian organizations, arts ensembles, nurseries, and schools in Europe. In the late 1960s ZUADK sent food, clothes, and medical supplies to Ukrainian earthquake victims in Yugoslavia. After that it helped Ukrainian political prisoners and their families in the USSR. In the 1980s the committee helped resettle political refugees from Poland and set up (1985) and funded a land-purchasing program for needy peasant families in Brazil. It has published its own Visti ZUADK. Its head office has been in Philadelphia. The presidents of the committee have been Volodymyr Galan (1944–7, 1955–78), John Panchuk (1947–53), Luka Myshuha (1953–5), Matvii Stakhiv (1955), and O. Bilyk (1978–). The executive directors have been V. Galan, Vasyl Mudry, Ostap Tarnavsky, and I. Skalchuk.
BIBLIOGRAPHY
Tarnavs'kyi, O. Brat–bratovi: Knyha pro ZUADK (Philadelphia 1971)
Myron Kuropas
[This article originally appeared in the Encyclopedia of Ukraine, vol. 5 (1993).]