Okhrymovych, Stepan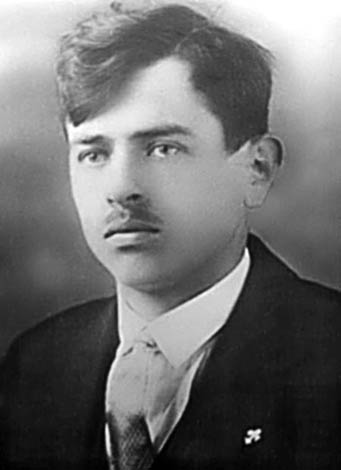 Okhrymovych, Stepan [Охримович, Степан; Oxrymovyč], b 18 September 1905 in Skole, Stryi county, Galicia, d 10 April 1931 in Zavadiv, Stryi county. Student leader and political activist; nephew of Yuliian Okhrymovych. While studying at the Lviv (Underground) Ukrainian University he was active in the Plast Ukrainian Youth Association, the Ukrainian Military Organization, and the Union of Ukrainian Nationalist Youth. He attended the Congress of Ukrainian Nationalists in Vienna at which the Organization of Ukrainian Nationalists was founded (1929), and in the following year he was appointed to the OUN leadership for Western Ukrainian territories as organizational chief and then propaganda chief and editor of the OUN bulletin. He helped edit Iunatstvo and V dorohu. His repeated incarceration by the Polish police worsened his already frail health and led to his death a few days after his release from prison.
[This article originally appeared in the Encyclopedia of Ukraine, vol. 3 (1993).]
This subject is not referenced in any other entries in the Internet Encyclopedia of Ukraine.