Ukrainian Publishing Institute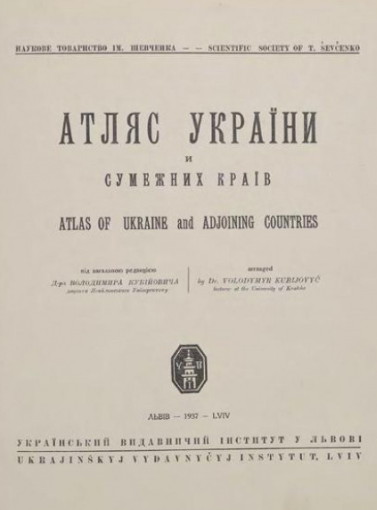 Ukrainian Publishing Institute (Український видавничий інститут; Ukrainskyi vydavnychyi instytut). A publishing house of scholarly and popular-educational materials in Lviv from 1936 to the outbreak of the Second World War in 1939. Directed by Vasyl Mykytchuk, Wasyl Wytvycky, and Ihor Fediv, it published Volodymyr Kubijovyč's atlas (1937) and geography (1938) of Ukraine and adjacent lands, a reference book for choir conductors, a collection of articles about Transcarpathia, and a series of educational titles.
[This article originally appeared in the Encyclopedia of Ukraine, vol. 5 (1993).]
This subject is not referenced in any other entries in the Internet Encyclopedia of Ukraine.