Bociurkiw, Bohdan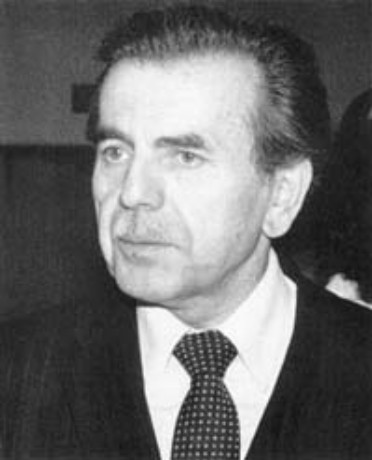 Bociurkiw, Bohdan [Бoцюркiв, Бoгдан Рoстислав; Bocjurkiv], b 3 September 1925 in Buchach, Galicia, d 1 October 1998 in Ottawa, Ontario, Canada. Political scientist and church historian; full member of the Shevchenko Scientific Society of Canada. In 1941 Bociurkiw was arrested by the Gestapo in Lviv for his involvement in the Ukrainian nationalist underground and was incarcerated in Nazi prisons (1941–2) and the concentration camps near Flossenbürg and Lengenfeld (1944–5). A postwar refugee in Germany, he immigrated to Canada in 1947 and studied at the University of Manitoba (BA 1952, MA 1954) and the University of Chicago (PhD 1961, diss. on Soviet church policy in Ukraine, 1917–39).
Bociurkiw taught Soviet politics at the University of Alberta (1956–69) and Carleton University (Ottawa, 1969–92), where he founded and directed the Institute of Soviet and East European Studies (1969–72) and retired as a distinguished research professor. He served as national secretary of the Ukrainian National Youth Federation (1949–53) and the Ukrainian National Federation (1952–3); vice-president (1961–2) and president (1962–3) of the Canadian Association of Slavists; first chairman of the Inter-University Committee on Canadian Slavs; a member of the Canadian Ethnic Studies Advisory Committee (1973–9) in the Department of State; a consultant to several Canadian ministers of state for multiculturalism and to the US State Department and several commissions of the US Congress; a founding member of the Brussels International Committee for the Defense of Human Rights; director of the Freedom House Center for Appeals of Conscience; patron and panel member of the International Sakharov Hearings; and member of the Board of Trustees of the National Museums of Canada (1981–4). Bociurkiw also played an important role in the establishment of the Canadian Institute of Ukrainian Studies (CIUS) and served as one of its associate directors (1979–82).
Bociurkiw wrote extensively about politics, religion, church and nationalities policy, and dissent in Soviet Ukraine and other Communist-bloc countries. He is the author of The Ukrainian Greek Catholic Church and the Soviet State (1939–1950) (1996; Ukrainian trans. 2005) and more than seventy academic articles (including in Ukraine: A Concise Encyclopaedia and the Encyclopedia of Ukraine); and co-editor of Religion and Atheism in the USSR and Eastern Europe (1974). The Bohdan Bociurkiw Memorial Library, a valuable collection of books, documents, archival materials, microfilms, and audio and video cassettes on East European church history and politics, is located at the University of Alberta in Edmonton, where it serves as the basis of the CIUS Research Program on Religion and Culture. The Bohdan R. Bociurkiw Collection: Religion and Religious Policy in Soviet and Post-Soviet East-Central Europe and with Materials on the Religious Experience of Ukrainians in Canada: An Inventory Guide (1997, 331 pp.) is downloadable at https://cius-archives.ca/items/show/1667.
[This article was updated in 2015.]